The long read: To understand how the $60bn company is taking over the world, you need to stop thinking about cars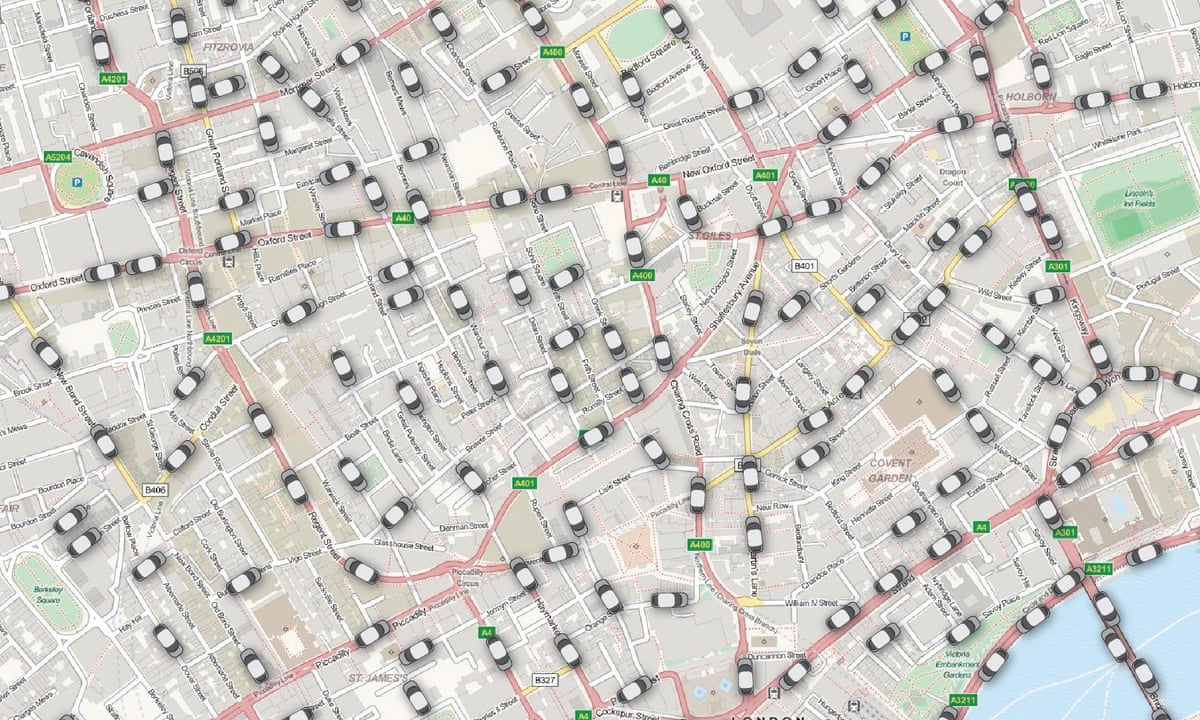 Every week in London, 30,000 people download Uber to their phones and order a car for the first time. The technology company, which is worth $60bn, calls this moment conversion. Uber has deployed its ride-hailing platform in 400 cities around the world since its launch in San Francisco on 31 May 2010, which means that it enters a new market every five days and eight hours. It sets great store on the first time you use its service, in the same way that Apple pays attention to your first encounter with one of their devices. With Uber, the feeling should be of plenty, and of assurance: there will always be a driver when you need one.
When you open the app, Ubers logo flaps briefly before disappearing to reveal the city streets around you, and the grey, yet promising shapes of vehicles nurdling nearby. The sense of abundance that this invokes can make you think that Uber has always been here, that its presence in your neighbourhood is somehow natural and ordained. But that is not the case. To take over a city, Uber flies in a small team, known as launchers and hires its first local employee, whose job it is to find drivers and recruit riders. In London, that was a young Scottish banker named Richard Howard.