By Joe Wilcox, Betanews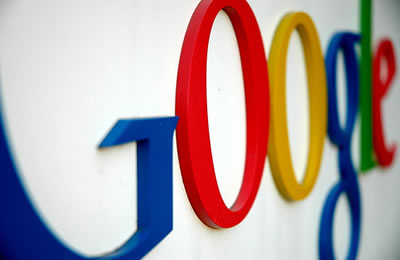 My second set of year-in-review retrospectives is 10 stories in disguise. The number is closer to 20, because I combined together the 7-part Chrome OS laptop review series into one. While I wrote fewer stories about Google than Microsoft, I found this list harder to create than the first one — "10 for 2010: Microsoft stories that mattered."
These are 10 (OK, nearly 20) of my Google stories I believe that you should have read in 2010. You still have time! The stories are organized by importance, from least to most — that is 10 to 1. I weighed importance based on relevance of the analysis to Google in 2010 and even in coming years. Not all readers will agree on which is more or less important, or perhaps not at all.
The year 2010 was tremendously significant for Google, which started off in January with release of the Nexus One, followed by a huge surge in Android handset sales. Google announced its TV product in February, and the first Google TV settop boxes shipped in time for the holidays. New Android tablets released this year, and Google debuted a Chrome OS pilot, with 60,000 laptops for lucky testers, in December. By many other measures — improvements to Gmail and rapid-fire Android and Chrome releases — Google showed its stuff as a maturing company.
I will followup with similar post about Apple, highlighting the important stories about it, too. With that introduction, I present 10 Google stories that mattered in 2010.
10. "The Google-Verizon proposal is worse than evil": The Google-Verizon proposal for an "open Internet" would empower the Federal Communications Commission to exert more control over the wired Internet. But the proposal also would strip the government from exerting authority over the wireless Internet, in process allowing services like Verizon to throttle back some services while giving preference to others, like Google's YouTube. It's a devil's agreement. Posted: August 11.
9. "10 reasons I dumped iPhone 3GS for Nexus One": The official Google phone running on T-Mobile is, for me, a better experience and value than iPhone 3GS and AT&T. Among the reasons: AT&T dropped calls; Google leapfrogging Apple in mobile operating system development; and Android notifications bar.
Six months later, I gave up iPhone 4 for the Samsung-made Google Nexus S. But that's a story not yet written. Posted: May 25.
8. "I sold my soul to Google, can I get it back?": Google's free worldview and business approach is fundamentally changing the value of content and other intellectual property produced at cost. Google services are compelling and well connected, making it hard to resist the devil's deal — taking for free things people usually pay for. Posted: December 1.
7. "Google is a dangerous monopoly — more than Microsoft ever was": The European Union's preliminary antitrust investigation into Google practices isn't surprising. Google increasingly is becoming gatekeeper to the Internet. Fear that Microsoft would take such a role precipitated a landmark US antitrust case filed in May 1998. Google's intentions aren't the issue so much as its influence.
In late November, the European Union made the investigation official. Posted: February 24.
6. "Why is Google suddenly so evil?": It was the question to ask after Google launched Buzz with privacy controls wide open. How evil this and other actions are depends on viewpoint. To whom is Google's first obligation? Itself? Its shareholders? Or its customers? Sometimes what is evil to one group is sheer goodness to the other. Posted: February 11.
5. "Google soars past Apple and Microsoft with Nexus One superphone": The Google Nexus One launch is as game changing as Apple's June 2007 release of the iPhone. Perhaps, Nexus One is more important, although judging from blogs and tweets, geekdom doesn't yet get it. Apple supercharged the smartphone category with a more natural user interface. Google turned on the superpowers, by finally starting to integrate cloud services into its mobile platform in a hugely useful way.
Many blogs and news sites wrongly reported that Google was pioneering a new direct sales method with Nexus One (I disagreed). Others reported sales had flopped (again, I disagreed). Nexus One succeeded because of its objective — to establish a baseline reference model for Android manufacturers. It's not surprising that Google later released the Nexus S, as the N1's successor. Posted: January 5.
4. "Like I said, Apple can't win the smartphone wars": As expressed in October 2009 and reiterated here, iPhone is to Android — and somewhat Symbian OS — handsets as Macintosh was to the DOS/Windows PC in the 1980s and 1990s. The analysis responds to Mark Sigal's April 26 post: "Five reasons why iPhone vs Android isn't Mac vs Windows." He couldn't be more wrong.
By end of the year, Google reported activating more than 300,000 Android handsets a day. Meanwhile, globally, Gartner projected that Android handsets would catch mark-leading Nokia Symbian phones by 2014. Posted: May 10.
3. "I don't need 10 reasons why Google TV will succeed": Three are enough: Search, advertising and Android. But if you need seven more: Google, Google, Google, Google, Google, Google, Google. The problem right now with Google TV isn't the product but bloggers and journalists spouting off rumors and nonsense and Google failing to respond to them. Google product managers had better get off their duffs and defend their TV software soon, lest the rabble writing top-10 lists creates negative perceptions that could stall Google TV's adoption among manufacturers and content partners.
Related and absolutely worth reading: My Google TV first impressions review. Posted: December 28.
2. "Who really needs a Chrome OS laptop?": You do. On December 7th, Google announced a pilot program, distributing some 60,000 unbranded Cr-48 laptops running Chrome OS. The ambitious undertaking is necessary for manufacturers, developers and potential customers to test the cloud-connected operating system.
A seven-part hands-on using the Cr-48 laptop series followed:
1. "Clash of the titans: Apple, Google battle for the mobile Web": The two companies likeliest to have long-term influence over the mobile web take fundamentally different approaches. Apple favors apps, while Google prefers the browser. Behind these approaches are strikingly different worldviews that compliment and conflict. The winning platform, if one is to dominate, will make lots of people rich. Posted: April 8.
Photo Credit: Hadi Carbon