By Joe Wilcox, Betanews
It's the last shopping weekend before Christmas and perhaps you just don't know what to give that special geek in your life. I've prepared a list of 10 gifts, none of which might make your holiday list without a little prodding. I intentionally picked gifts I would want to give that you might not think to give. If you've got other, hopefully better, ideas, please share them in comments. A list of 10 suggestions isn't enough.
1. Panasonic Lumix LX3K — Earlier this week, Amazon had this compact digital camera for 8.95 but sold out. Adorama lists the camera for 9.95, but the price drops to 8.95 in the shopping cart. B&H Photo offers the LX3K for the same price. Four hundred bucks is simply an excellent price for what is one of the most versatile compact digicams available — and it's suitable for novices or pros.
2. Microsoft TechNet Plus Subscription — For 9 (9 upgrade), subscribers can get, presumably for evaluation purposes, all major Microsoft desktop and server software products. It's a good bargain with Windows 7 just released and Office 2010 coming next year. The 9 price is for downloading software. The subscription with DVD software shipments costs 9.
3. Etymotic Research HF2 Earphones — Available in black from Amazon for 8.94, these binaural earphones and microphone are designed for mobile handsets, including iPhone. I personally would prefer Bluetooth earphones, but this wired set offers much — frequency response of 20 Hz -16 KHz, 16 ohms impedance and 35- 42 dB noise isolation — for a value price.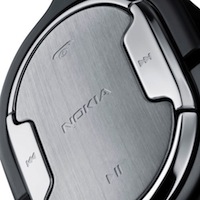 4. Marvel Digital Comics Unlimited — OMG, 5,000 titles are available with stunning graphics and fluid page turns that give sense of being part of the action. For .98 a year, it's one of the cheapest geek gifts to give this holiday.
5. Phase One Capture One 5 — One of the best photo RAW editing software applications is available in a new version this year. While Capture One 5's workflow options fall short of Adobe PhotoShop Lightroom 2 (v3 is in beta) or Apple Aperture 2, it offers excellent RAW editing, particularly noise reduction and manipulation of dynamic range. Standard version is 9 or go Pro for 9 (Mac/Windows). Windows users might also consider exceptionally good, competitive alternative SILKYPIX Pro (9) or v4 (9).
6. Amazon Prime — For the geek who is chained to his or her computer and who frequently orders everything online, there is Amazon's Prime service. You pay a year and get free two-day shipping on everything Amazon sells (but not affiliates) or overnight shipping for .99 per item. Big selling point: Four different Amazon accounts can share one Prime. So if you've got four roomies that's 20 bucks a piece.
7. Nokia Bluetooth Stereo Headset BH-905 — These noise-cancelling headphones sport several wired (including 3.5mm) and wireless connections. Specs include eight noise-cancellng microphones, 15 Hz to 20 kHz frequency response and 32 ohm speaker impedance. The microphone is a bit glitchy for phone calls, but for listening the audio fidelity, noise cancellation and connection options are excellent. Available from Amazon for 9.99 or 9.99 after mail-in rebate.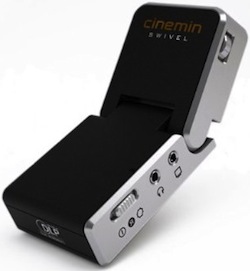 8. AT&T U-verse — I've used Comcast, Cox and Verizon FiOS, and none delivers quite the bang as U-verse, which runs Microsoft's Media Room software. The IPTV service offers a clean, easy-to-understand program guide, loads of HD channels, DVR sharing with other set-top boxes in the home and recording of up to four channels simultaneously — two in HD. I've had U-verse since February 2008 and highly recommend it. Drawback: Service is only available in about 22 states. U-verse 200 package with Internet and one DVR is 2 a month.
9. Financial Times or Wall Street Journal (online editions) — Geeks who want a more global perspective (and everyone really should have one) need look no further than either the Financial Times or Wall Street Journal. These two financially-oriented dailies have morphed into first-class general reporting papers. Quality isn't cheap. FT Premium, which includes mobile editions, is 9 for one year. WSJ costs much less: 3 annually. Kindle editions are available for both: .99 a month for FT; .99 a month for WSJ. Both dailies offer some free online content, but expect that to change — at least for WSJ — in 2010.
10. WowWee Cinemin Swivel Pico Projector — This DLP projector is tiny, measuring 120mm x 52mm x 22mm and weighing 170g (For non-metric Americans that's 4.7″ x 2.1″ x 0.9″ and 6 ounces). Resolution may only be 480 x 320 with a 3:2 aspect ratio, but what do you expect from something this small? Battery life is 135 minutes, just long enough to get through a regular movie and hopefully any slide presentation (two-hour meeting is more than long enough). The WowWee Website warns that the Cinemin Swivel is sold out and orders won't be fulfilled until next year. But Amazon still has stock, priced at 5.93.