By Joe Wilcox, Betanews
Vendors aren't waiting for the Consumer Electronics Show to officially open. The kick-off keynote, with Microsoft CEO Steve Ballmer, starts tonight at 9:30 pm ET. The show officially opens tomorrow. Early announcements, such as ASUS, Toshiba and Vizio tablets, tumbled out like little stones falling down the mountainside on Monday and Tuesday. Today, it's the avalanche. Which announcements matter?
Amazon is opening an Android apps store. That's right, it's Amazon versus Android for Android developers. The Amazon appstore Developer Portal beckons Android developers away from the Android Marketplace. Apple can laugh all the way to the bank.
Samsung and AT&T announce Super AMOLED-Plus smartphone. What? Super AMOLED is outdated already? Geez Louise. The Infuse 4G also packs a 4.5-inch screen, which again raises questions about the need for 7-inch Android tablets when the phones are already huge. The Infuse 4G also packs a 1.2GHz Hummingbird processor, 1.3-megapixel front camera and Android 2.2.
ASUS preps three Android tablets. They were announced in a late-day press event yesterday, but are still interesting enough today. The king of netbooks now is looking to tablets with the Eee Pad Memo, Slider and Transformer, which aren't exactly inspired names. But, hey, they'll ship — sometime during first half of the year — with Gingerbread (aka Android 3.0) and nVidia Tegra 2 chips. What's not to like about that? The tablets come with 7.1-inch and 10.1-inch capacitive touchscreens, and the Slider has a physical keyboard. Oooh, baby!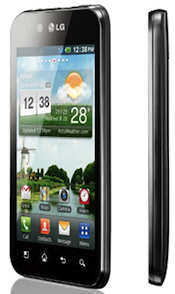 LG unveils Optimus Black smartphone with 2-megapixel front-facing video camera. Woo Hoo! Now there's some bandwidth sucking video calling for you. Do check your carrier's rate plan. The Android 2.2 handset is slim — how's 9.2 mm — but, whoops, you'll need the eventual Android 2.3 upgrade to get the full video bang from the front-facing camera. The Optimus Black will be available sometime in the first half of the year, which has me asking: Why isn't that enough time to ship with v2.3?
Yankee Group issues tablet forecast. Yes, it's another, following the one released by Forrester Research yesterday, and it won't be the last. Yankee Group claims the tablet market will triple from 8 million to 30 million units between 2010 and 2015, which is way more conservative than Forrester's forecast By 2014, China will own 58 percent of the market. North America commands 37 percent of the market today, dropping to 17 percent in three years. Global revenue will rise from $16 billion in 2010 to $46 billion in 2014.
Kindle for Windows Phone 7 dropped overnight. Download the app, buy a book and read something other then CES news (except for regularly checking Betanews, of course). Your mind needs a break from geek-fest overload.
Research in Motion unveils "Built for BlackBerry program." Logo programs like this one worked for iPod and of course for Windows. RIM's accessory program is great in concept, but what's that saying about bringing the horse to stable after the barn burned down?
Qualcomm will pay $3.1 billion to buy Atheros Communications. What? You don't think that's a CES announcement? Be sure the timing is deliberate. Atheros will increase Qualcomm's silicon portfolio — such as Bluetooth, GPS and WiFi — and not just for phones. Can you say PCs and tablets?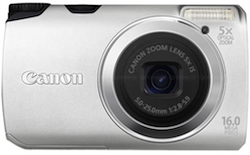 Angry Birds pop (or is that poop) for Windows 7/Vista. Can't fill your addiction at work — the cell phone in your lap too obvious for the boss? Angry Birds is now available for your PC.
Canon announces four cheapo entry-level digicams: PowerShot A800 ($89), A1200 ($109), PowerShot A2200 ($139) and A3300 IS ($179). The latter camera is 16-megapixels, which is about 9 too many for a compact with smaller sensor. The IS stands for "image stabilization" — another perk. Gimme the Samsung  SH100, announced yesterday.
We're taking bets on the number of tablets that will be announced during CES. Would you care to wager (it's a funny money). Please state your number in comments. Perhaps we can drum up a prize for the commenter closest to the actual number.