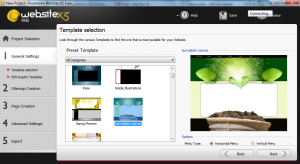 It has been another busy week in the world of software releases, so we wouldn't be at all surprised if some titles escaped you attention. Some of the highlights from the last seven days include WebSite X5 Free, which is a surprisingly effective free template-based web editor that has been designed for beginners looking to create their first site. With a huge range of stylish templates to choose from and a built-in FTP client, there's everything you need to start and finish your perfect site.
If looking after your computer is more up your street OSForensics 1.0.1001 may well be of interest. This powerful tool can be used to unearth a wealth of information about your system including details of hardware that is or has been connected, and while there are limitations in the free-for-personal-use version it could still furnish you with the information you need to help overcome all manner of problems.
When it comes to analyzing your computer, there is more than one tool that may be of interest.Speccy 1.13 can be used to check all manner of hardware details such as the type of memory you have installed, but there is much more to this versatile tool. If you are the sort of person who helps out friends and family to fix problem with their computers, the updated Speccy Portable 1.13 will be a handy addition to your USB drive. For people who like to listen to music while they work at their computer, Volume Concierge 1.0.0.0 is a handy utility that can be used to automatically adjust system volume depending on the time of day so you can avoid annoying others as you work late at night or early in the morning.
O&O SpeedCheck 2.0.45.0 is a system optimization tool that analyzes the state of your hard drive and determine whether it is worth performing a potentially lengthy defragmentation. For on-going system maintenance, there are times when it is necessary to manually terminate applications that may have become unstable If you fancy the idea of using a tool that's easier and faster to access than Windows' Task Manager, take a look at Task ForceQuit Pro 1.0.0.0.
MailStore Home 5.0 is a free email archival tool that can be used to keep on top of an ever-growing amount of communication. The latest version of the app includes a completely redesigned interface and an automatic configuration mode that helps you to get up and running as quickly as possible. If you are more concerned with dealing with your incoming mail, Mozilla Thunderbird 8 Beta 3 is the latest version of Mozilla's email client which is undergoing the same rapid development cycle as the Firefox browser
Of course, there has also been the usual raft of updates to web browsers. Pale Moon x64 has now reached version 7.0.1, offering huge performance improvements over the previous release, while Firefox 8.0 Beta 4 gives an interesting preview of what's coming up in the next version of the Mozilla web browser. Opera has also been updated, with Opera Next 12.00 build 1116 and the same is true of the Internet Explorer based Maxthon. Maxthon 3.2.0.1000 blends the best aspects of Internet Explorer, Chrome and Safari to create a feature-packed browser that boasts a real turn of speed.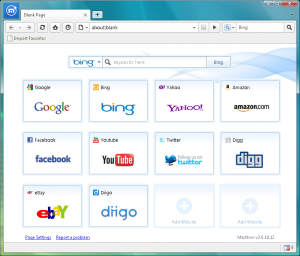 When you're out and about and want to make use of the Internet, you will need to know where the nearest wifi hotspots are, ad this is something that Hotspot Shield 2.09 can help with. Whether you're browsing the Internet at home or out of the house, you will undoubtedly have to contend with numerous web sites and programs that require the use of password. If you have a tendency to forget your login information, KeePass 2.17 can take care of things for you.
What type of software tends to tickle your fancy, there is sure to be something here for you to try out over the weekend.