Based upon some of the trends we saw at the 2011 consumer electronics show, here are three technology "marriages" that look to be coming into consumer tech in a big way.
Tablets with E-books with College Students
Touchscreen slates and tablets must be stacking up like firewood in the world's electronics manufacturing facilities, because at CES this year, there were no fewer than 50 new devices of that nature unveiled. Fortunately, not all of these devices are trying to be the next iPad, and many keep the handwriting recognition aspect alive and well.
The Kno, for example, is a single- or dual-screen tablet that seeks to replace stacks of textbooks with a single device acting as an e-reader, notebook, and research portal.
Because Kno utilizes .PDF as its main document format, a device like the iON Book Saver would actually make a handy partner, letting students quickly convert entire textbooks that may not be available as downloads into on-the-spot PDFs.
Thirdly, the Microsoft Office team was really pushing OneNote at CES this year, putting a great deal of emphasis on its organizational capabilities for college students who get slide decks, emails, digital handouts, and e-books for all of their classes. In their demonstrations, they used a Lenovo thinkpad tablet to show off all the things that students can already do with Office and OneNote. So far, OneNote is very much a niche product –something on the order of 8% of Office users are OneNote users– but college students look to be a big part of that niche market.
Smartphones with NAS in the "connected home"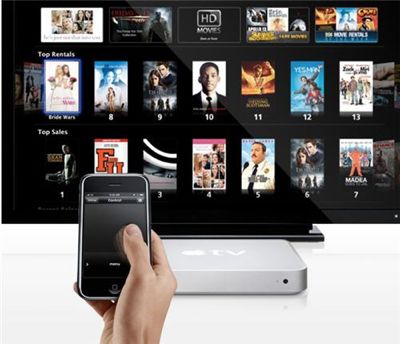 DLNA (Digital Living Network Alliance) is the prominent international standard for in-home networking that lets devices simply connect and communicate with one another. The DLNA spec includes a device profile called Digital Media Controller, and any device or software certified as such can access media content on one networked device and play it on another. Airplay, Apple's new method of wirelessly sharing music and video within the home network does essentially the very same thing. Both of these technologies place the smartphone, and not the television or the PC at the center of the connected home. You can use the phone to browse the content of your network, and then choose where you want it played.
PacketVideo's Twonky, currently available for Android (soon on iOS,) for example, can connect to your network PC and make it pipe high definition video to your television, and then pick what music you want your NAS to pipe to your networked speakers in the kitchen.
"We're extremely excited about mobile phones coming into the home network. We're seeing media servers almost becoming ubiquitous. They're in your phones, they're in your routers, they're in your set-top box and your NAS," Rick Schwartz, Senior Product Manager for PacketVideo told Betanews. "We're on the verge of going mainstream now. Roku [UpNp] sold a million boxes, Apple TV [AirPlay] sold a million boxes. I'd be surprised if Western Digital doesn't announce they've sold a million of their WDTV [DLNA] units. And just one year ago, selling a million digital media adaptors was unheard of! They were only in the tens of thousands."
iPad, iPhone with old-school MIDI instruments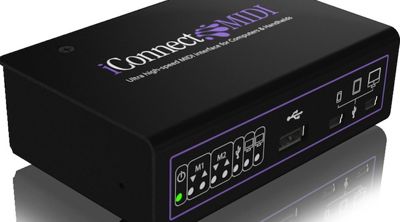 In 2009, I wrote a column about the way the iPhone has changed the music business in all aspects from performing, to recording, to touring and promotion. Though it has had an effect on all those ends of the business, it hasn't yet managed to integrate with the existing pedal boards and effects racks on the performing stage. That looks to be gradually changing as well.
A couple of musical accessory companies (such as the aforementioned iON audio) showed off MIDI keyboard docks for the iPad at CES 2011, but there was one definite scene stealer: a nondescript box called iConnect MIDI.
iConnect MIDI is the first device compatible with Apple's iOS coreMIDI spec, and lets users connect their iPhone or iPad with USB MIDI or traditional DIN MIDI devices. For the first time ever, a classic synth like the Yamaha DX7 can control an iPhone, and the iPhone can now control traditional MIDI devices by touch. In the demonstrations iConnectivity CEO Michael Loh gave at CES 2011, he highlighted the extremely low latency between the MIDI controllers and iOS, and the velocity sensitivity, a function that is absent in all music apps directly on iOS devices.