By Jacqueline Emigh, Betanews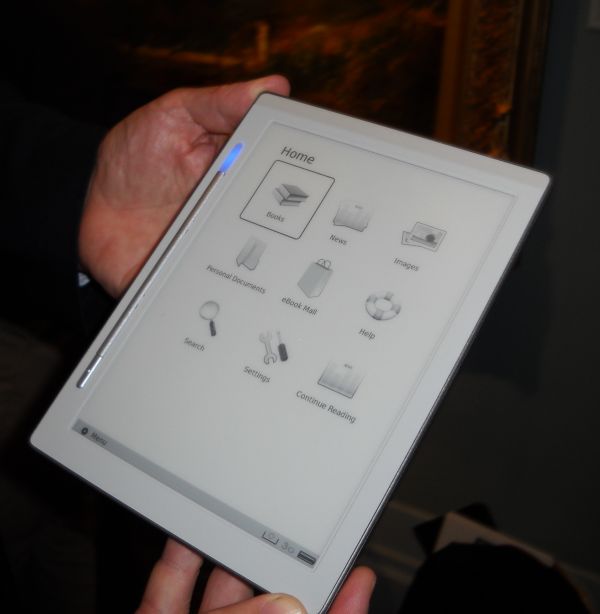 Through new partnerships with Verizon Wireless, Barnes & Noble, Best Buy, and other major US firms, the European-based Philips spin-off hopes to at least hobble the Amazon giant in North America. Set for release next month, Irex's 8.1-inch touch screen eReader will be better than the Kindle in almost countless ways, officials contended during a press conference today in New York City.
Unlike the Kindle, which is dedicated to sales from Amazon.com, the Irex DR800SG will support Barnes & Noble's eBookstore and ultimately other e-comm sites, magazines, and newspapers, too, said Hans Brons, CEO and founder of Irex. Based in the Netherlands, Irex has been carefully eying the US e-reader marketplace for more than a year now, according to Brons.
Best Buy will be making the eReader available soon for 9. By comparison, Amazon's 10-inch Kindle DX runs 9, while Sony's upcoming 7-inch Reader Daily Edition will also be priced at 9.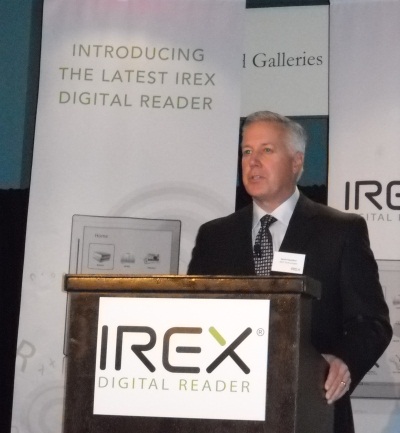 In contrast to the "proprietary" Kindle, the eReader will support multiple document formats and DRM schemes, according to Kevin Hamilton, North American CEO of Irex, speaking at his company's press conference today. Supported formats will include the increasingly ubiquitous Adobe PDF (for "flowing text") and the international e-book standard EPUB.
Although the handheld reader will connect to Windows PCs through the USB port, its underlying platform will be built on Linux for "open development," he said.
Beyond helping to power the reader's custom battery, the USB connection will come into play when users want to send their own documents to the reader for viewing. For the moment, at least, documents saved in formats such as Microsoft Word .DOC or .DOCX will need to converted to PDF first. You can also power up the battery — which is replaceable — through an electrical connection to a wall outlet.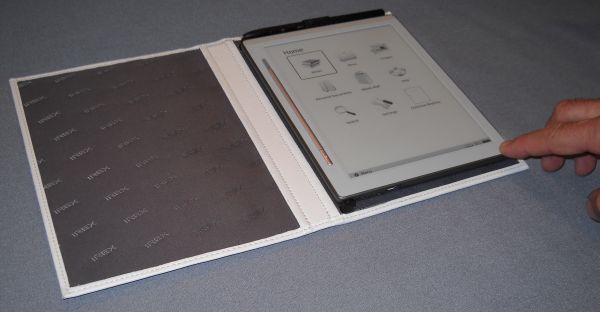 Currently, electronic pages appear on the Irex reader in black-and-gray, and a stylus is needed for carrying out tasks like turning pages, changing font sizes, and looking up word definitions. But Irex plans to add finger-touch capabilities in 2010 and "true color" in 2011, according to Hamilton. A notetaking feature is coming soon, as well.
A Linux-based software development kit is also in the cards for the Irex e-reader, to let third-party developers build new vertical market as well as mainstream applications.
Andrew Frank, research VP at the Gartner Group, told Betanews that he thinks Irex's "more open" approach will help to hold down costs on the device.
Irex, though, faces big competition, not only from the Kindle and other e-readers but also from tablets from PC vendors, including the long-rumored Apple and the recently rumored Microsoft "Courier."
In his presentation today, Brons pointed to Irex' reflective screen technology, which consumes relatively little power, as one plus the Irex eReader holds over PC tablets.
Price, of course, seems like another. Brons said that two newspapers in Europe — where Irex has distributed its eReaders for several years already — are now helping to subsidize the devices.
Hamilton told Betanews that his company is now in talks with The New York Times about possible electronic distribution.