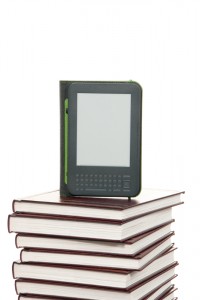 Is Amazon Prime the best deal in tech? It just may be: Amazon now offers the capability for customers to loan out over 5,000 books for their Kindle or Kindle Fire devices. The Kindle Owners' Lending Library will allow for one book per month to be lent out, and there are no due dates.
To borrow a new book, the Kindle user "returns" the title on their device by lending out a new book: the older book will disappear.
Publishers negotiated different terms to allow their titles to be included in the library, Amazon says. For some titles, a fixed fee has been paid to include the book. In other cases, the company is purchasing the e-book at a wholesale price in order to lend it to the Prime subscriber.
"The Kindle Owners' Lending Library is a great new benefit for Kindle owners and an entirely new growth opportunity for authors and publishers", Kindle Content vice president Russ Grandinetti says. Grandinetti notes that Prime Instant Video has already led to broader relationships with movie and television studios.
With the addition of the lending program — not including the two-day preferred shipping that Prime launched with — Prime subscribers will now have access to 5,000 books and nearly 13,000 television programs and movies at no additional cost. The service costs $79 per year and can be shared with up to four Amazon accounts (presumably in same household).
None of the six biggest publishers in the US are participating in the program initially, however. The Wall Street Journal reports that there has been pushback over any type of lending program out of fears that it will hurt future sales or damage relationships with other retailers.
While bigger publishers may be scoffing at Amazon's latest offering, smaller retailers seem quite content. "We're excited about any program that helps readers discover our authors and their books", F+W Media chairman and CEO David Naussbaum says. "We think this will lead to more people reading F+W's books, and more profit for our authors".
Photo Credit: Dmitry Lobanov/Shutterstock