By Roger Kay
As the balance of power in many domains shifts from the United States to China, computer makers are also refocusing their strategies to include a larger China component. China is key both as a market and a supply base. And Asian vendors, from both mainland China and Taiwan, have become contenders rivaling the top US firms.
For years, the large PC brands were American and the big makers were Taiwanese. China was at best a low-cost production site. Now, several of the former Taiwanese makers have become international brands, and mainland China has risen to become a full player as both a market and a supplier. The Chinese national champion, Lenovo, is the fourth largest PC vendor in the world. The third largest is the Taiwanese firm Acer.
So, who's winning? My call is that the Asian brands have a long term advantage. Top ranked Hewlett-Packard (HP) and No. 2 PC maker Dell share a characteristic absent in all the Asian vendors: they both face varying degrees of legal trouble and management turmoil. Both have seen a string of executive and board departures. Dell has been able to settle most, but not all, of its lawsuits. HP is facing yet another SEC probe. High-level personnel continuously streams away from both. Meanwhile, Acer, Lenovo, and ASUS, also Taiwanese, are slowly and steadily building their international presence.
The United States and China represent big battlegrounds for all these vendors, must-wins in the market share wars.
Two Chinas working as One
In China, the Taiwanese are striving to overcome an important long-term handicap: they are identified with what Chinese political leadership regards as a renegade Chinese province. Recently, however, commercial relations between Taiwan and the mainland have become so intermingled that money, people and technology now flow between the two relatively freely, characterized by the resumption of direct air service between the two in 2008.
Principal competitors in China include Lenovo, with a 29 percent share, and HP and Dell, which are neck and neck at about 10 percent apiece, according to IDC. Acer and ASUS and domestic players Tongfang and Founder are all in the single digits sharewise.
Looking at the US market, the picture is quite different. HP and Dell are the clear leaders, Acer is half as large as either US firm, Lenovo is half the size of Acer, and ASUS is half that figure.
The path that the Asians are on does not lead straight to the top, however. Until about half a year ago, they were on a steady march, gaining in share and making an early mark in a new popular category, netbooks. These low-cost notebooks added a lot to unit shipment numbers, but not much revenue and profit. Meanwhile, the US firms, struggling with management departures, boardroom issues, and federal investigations, appeared to be losing focus.
Netbooks Humbled by Tablets
However, the picture changed again in the latter half of 2010, when the big bets Acer and ASUS made on netbooks started to unravel in the face of Apple's iPad introduction and the subsequent flood of Android tablet introductions that came toward the end of the year and into January 2011 at the Consumer Electronics Show (CES) in Las Vegas. So now high mobility products like smartphones and tablets have been added to the conversation. The endpoint landscape is shifting toward them and away from traditional PCs.
But this market shift gives the Asians a chance to show that they are nothing if not nimble. ASUS announced Windows 7 and Android tablets and several smartphones at CES. Acer showed two Android tablets, one running on a Qualcomm chip and one running on nVidia silicon. Lenovo came up with both tablets and phones at the show. So, they may have missed a turn, but they are likely to catch up fast.
Meanwhile, HP is saddled with the Palm acquisition and is obligated to get some mileage out of the $1.2 billion it spent there. That means HP is not as free to pursue Android as the other vendors are, and Android may be the only viable platform in the tablet space besides iOS. Dell, meanwhile, continues to struggle in the consumer segment, making essentially no gains in that space in either China or the United States.
Acer, which is #1 in consumer portables worldwide, faces an uphill slog in China. When the company tried to buy Founder, it was blocked by the Chinese government and had to settle for a "memorandum of understanding" instead. Under this arrangement, reached in June 2010, Acer and Founder agreed to "cooperate" on e-readers and other mobile devices, according to the Wall Street Journal. Founder will also provide Acer with some distribution in smaller cities. In turn, Acer will manufacture some products for the Chinese market that will carry the Founder badge. In October 2010, Acer said it was moving some operations to Chongqing, both to ameliorate rising labor costs on the coast and to set up a base from which to increase sales in China's interior. For all this fire and thunder, Acer, with 4.3 percent, is still barely a blip on the Chinese market share radar.
ASUS toils away in Acer's shadow in most places and will likely continue to do so, but in China ASUS has managed to garner a 6.7 percent share, higher than Acer's.
China's Dark Horse Rises
Lenovo represents the dark horse. For the most part stuck in China as the leader there, Lenovo has yet to make much out of its acquisition of IBM's PC company. However, the company's luck may soon change. HP's ace marketing guru, David Roman, defected to Lenovo last year, and the fruits of his labor will soon be evident as he recasts the company's image.
With a souped up brand, Lenovo may at last be able to make some headway outside its main markets. One sign of this ambition is the discussion underway to ally with NEC, a vendor with strength in Japan. Questioned recently at an analyst event, Lenovo executives dismissed the assault on their home market. "They've all said they're coming after us, and we're still here," said one.
Only time will tell, but one distinction between the Asian and US vendors is that the Asians are not facing debilitating palace intrigues, whether because they know how to stay out of trouble or because they really do just stick to business.
[Editor's Note: PC manufacturer rankings and market share split among two quarters. Global rankings are from IDC preliminary fourth quarter 2010 PC shipments. Specific geographic rankings/percentages are from IDC final third quarter 2010 PC shipments.]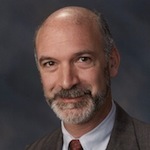 Roger Kay is President of Endpoint Technologies Associates, an independent technology market intelligence company. Previously, has was vice president of Client Computing at IDC, covering desktop and notebook PCs. Before that, he ran his own research practice, directed operations for a software developer, ran a technology practice for a consulting company, managed international accounts for a hardware manufacturer and developed new products for a network services firm.