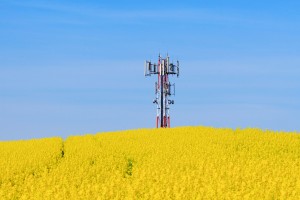 This week, the U.S. Department of Justice filed a civil antitrust lawsuit in the US District Court for the District of Columbia against national wireless carrier AT&T, who is attempting to acquire T-Mobile USA. The Department of Justice says the attempted acquisition is a violation of the Clayton Antitrust Act, shrinking the market for nationwide wireless coverage from four competitors to just three.
"Although smaller providers exist, they are significantly different from these four. For instance, none of the smaller carriers' voice networks cover even one-third of the U.S. population, and the largest of these smaller carriers has less than one-third the number of wireless connections as T-Mobile," the lawsuit complains.
The predominating opinion in the wireless industry is that the acquisition is anticompetitive beyond question, since AT&T and T-Mobile's coverage overlaps in 97 of the 100 biggest cellular markets in the United States, and even a major divestiture from those markets would cause further antitrust problems since the only other potential buyers would be the nation's largest and third-largest wireless carriers Verizon Wireless and Sprint Nextel Corp.
But beyond those antitrust matters, if Verizon or Sprint acquired T-Mobile's leftover assets, it could be a virtual repeat of the mess left over from the 2008 Verizon Wireless' acquisition of Alltel.
You see, one of the conditions of Verizon's merger with Alltel, was that it had to divest from 105 mobile markets where the two companies competed.
Fair enough, right? These assets were then sold to AT&T and Allied Wireless in late 2009, and approved by the FCC on June 22, 2010.
Of those 105 markets, 79 markets in a span of 18 states (Alabama, Arizona, California, Colorado, Iowa, Kansas, Michigan, Minnesota, Montana, Nebraska, Nevada, New Mexico, North Dakota, South Dakota, Tennessee, Utah, Virginia, and Wyoming) were bought by AT&T.
But because Verizon and Alltel were the only competitors in these markets, many customers effectively lost all of their roaming coverage after Alltel was acquired because the towers were switched from CDMA to GSM/UMTS.
"Prior to the transition, Alltel customers were able to roam using Verizon towers," the South Dakota Public Utilities Commission warned new AT&T subscribers earlier this year. "This is no longer possible after your AT&T activation date. AT&T customers will no longer have coverage in the areas where Alltel customers used to roam on Verizon towers."
If AT&T were to acquire T-Mobile and all of T-Mobile's assets had to be sold off to a CDMA carrier, this could conceivably happen again in areas with a lot of T-Mobile "Off-Net" (aka roaming partner) coverage.
Or if the remaining T-Mobile assets were to spin off and become a "Mini T-Mobile" (as PC Magazine's Sascha Segan suggested today) owned by a different parent company, customers would potentially have to go through a period where roaming agreements were renegotiated and the previous lines of coverage were redrawn.
Either outcome doesn't look too favorable.
Photo Credit: Dr.OGA/Shutterstock