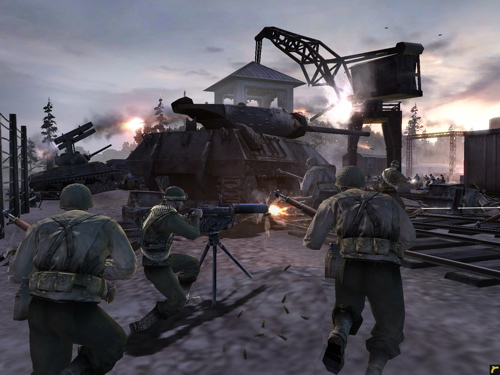 Video game maker THQ has opened the beta of Company of Heroes Online, a free-to-play World War II strategy game based upon THQ's critically acclaimed real-time strategy franchise Company of Heroes, originally released for Windows in 2006.
The open beta of Company of Heroes Online includes 17 multiplayer maps which can be used in two, four, six, and eight-player modes, and beta testers can play one-player campaign mode from Company of Heroes for free. Users that register on companyofheroes.com before September 8 receive bonus in-game content for their early adoption.
Minimum requirements for Company of Heroes online include: Windows XP SP3, Vista 32/64bit or Windows 7, Intel Pentium 4 2Ghz, 1GB RAM, ATI Radeon 9500 or better, nVidia 5200 or better, 20GB free space, and DirectX 9.0C. The beta is currently limited to users in North America, and the final version is expected to be released later this fall.

Company of Heroes Online – World War II – Software release life cycle – Company of Heroes – Real-time strategy