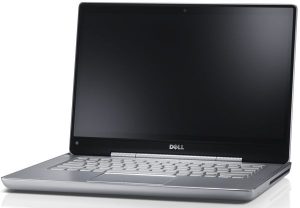 Texas PC maker Dell on Monday took the wraps off of the newest in its 18-year old line of XPS laptops, the 13-inch XPS 14z. Like it has done with all the products in its "Z-series," Dell is billing the 14z as the thinnest fully-featured laptop in its size class.
It falls in line as the higher-end cousin to the Inspiron 14z that Dell released just shy of two months ago, and smaller counterpart to the XPS 15z that was released earlier this year.
The main selling points of the XPS 14z surround its display: it has the chassis of a 13.19″ notebook, but the screen measures 14″ across with a resolution of 1366×768, meaning it has a 10% larger display than other 13″ notebook PCs. Furthermore the bezel is considerably narrower than the one on the 15z, which has a 15.15″ body, and 15.6″ display.
Secondly, as a Z-series PC, the display panel is extremely thin, contributing to the 14z's overall skinny profile, and helping shave some of the weight off the total package.
It can be configured with either a 2nd-generation Intel Core i5 or Core i7 dual-core processor, 6GB or 8GB of 1333MHz DDR3 RAM, a 500GB or 750GB 7200RPM HDD, or a 256GB SSD, an Nvidia GeForce GT 520M GPU with 1GB memory. Standard features for all models include a slot-loaded DVD R/W drive, 802.11 A/G/N, Bluetooth 3.0, Intel Wireless display support, and a 1.3 megapixel webcam. These systems are also equipped with Windows 7 Home Premium and Dell Stage media management software by default.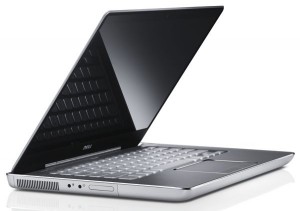 The base configuration comes in at $999, and it will be available beginning on November 1st directly from Dell and through retail partners.