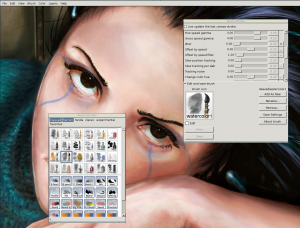 In the run up to Christmas the release of top-notch software shows no signs of abating. Microsoft unveiled the latest version of its free system security tool, Microsoft Security Essentials 4 Beta with a slightly redesigned interface and faster operation. This handy tool can prevent malware infections, but a side-effect of being hit by a virus could be the deletion of files. Whether this has happens to you or you have just accidentally deleted some documents, Recuva 1.42 could help you to get them back. There is also a portable version of the app available; Recuva Portable 1.42.
Prey 0.5.3 continues the security theme, offering protection for your laptop. Should you be unfortunate enough to lose your portable computer this tracking software can locate your machine via the Internet. Once you recover your laptop, you may want to install Touchpad Blocker 2.1.0.27, which enables you to temporarily disable the touchpad when you are typing to prevent accidental mouse movement.
While Ihe internet can be used to retrieve a lost or stolen laptop, it can also be used for more entertaining purposes.  Antenna 1.5 is an Adobe AIR app that can be used to listen to and record online radio station while Spotify 0.6.5 has been updated to make it even easier to stream the music of your choice to a wide range of devices. Spotify 0.8.0 Beta has also been released with support for third-party apps.
If you have fancied spinning some discs as a DJ, MAGIX Digital DJ 2 could be right up your street. The app can be used to work with your MP3 collection, mixing tracks and creating the perfect party soundtrack. Beginners can take advantage of the auto-mix feature, but more seasoned music makers can plug in their professional equipment for even greater control.
Working with music files can be fun, but videos can be a frustrating experience, particularly when it comes to battling with codecs or playing files back on different devices. Freemake Video Converter 3.0.0 is a free tool that can be used to quickly and easily convert videos between formats and optimize them for playback on a number of popular devices including iPod and PSPs.
MyPaint 1.0 is a free digital painting app that can be used to tap into your creative side. With a powerful selection of tools and a range if different brushes to choose from, you can create a masterpiece with ease. If words are more up your street, but you find that you are too easily distracted by the features, Writemonkey 2.3 is a word processor that cuts down on the clutter to leave you free to focus on your writing.  RootsMagic Essentials 5.0.0.2 is a program for budding genealogists, with the free version giving you a gentle introduction to the world of family trees.
No week would be complete without a little tweaking, and Ultimate Windows Customizer v1.0.1 is a combined tweaking and customization tool for Windows 7 and Vista. A familiar name to anyone who has used Windows for any length of time will be CCleaner 3.13, with the latest version adding an add-on manager for Internet Explorer and numerous enhancements. Fans of portable software can investigate the same tools in CCleaner Portable 3.13. The penultimate tool in this week's roundup is Cyberduck 4.2, a FTP client that can be used to upload and download files, manage a website and more.
There'll be another software roundup the same time next week. To make sure you don't forget, take a look at Free Alarm Clock 2.5 so you can set yourself a reminder.