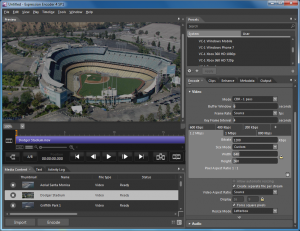 Another busy week software releases has passed, and chances are you missed something. Fear not, we have collected together some of the highlights of the past seven day in another handy roundup so you can catch up.
VMWare released a series of updates to it virtualization software, starting with VMware Workstation 8.0.1. The app can be used to run virtual copies of Windows and Linux and the latest version includes graphics performance improvements as well as support for Ubuntu 11. VMware Player 4.0.1 is the free version of the virtualization tool for Windows while VMware Fusion 4.1 is more a major upgrade for Mac users, which supports full screen mode in Lion, improves performance of virtual machines and much more.
But you may well be more interested in looking after your standard copy of Windows rather than a virtual one, and this is where IObit Advanced SystemCare 5 FINAL can help. The updated system optimization tool includes real-time optimization in the form of ActiveBoost while the re-written program uses fewer resources. Sticking to the system utility theme, Quick Erase 0.4 makes it possible to quickly and easily erase files you would rather were not seen by anyone else — for whatever reason. There are twelve secure deletion options to choose from, helping to ensure that the files you delete stay that way.
If you are more interested in ensuring that your files are backed up rather than deleted, BurnAware Free 4.2 may be right up your street. This free CD, DVD and Blu-ray burning tool can back up data, burn ISO images and create audio discs. Also on the creative front, Microsoft Expression Encoder 4.0 SP1 captures video from a variety of sources, before editing and converting it for viewing on a range of devices, including online broadcasts. This is an example of a program that can be made as simple or as complex as you like, and while it is possible to get results fairly quickly, there are plenty of options here for anyone who wants to get a little more involved.
Skype for Windows 5.7 Beta and Skype for Mac 5.4 Beta both received updates this week, adding the ability to conduct video chats with your Facebook contacts amongst other enhancements. The group chat options of Skype is ideal for conducting online meetings. Whether you are conducting on- or offline-meetings, PointerStick 1.0 is a valuable tool. This free utility provides a large onscreen pointer that can be used to draw attention to thing you want to demonstrate.
The week was quieter for browser updates — Waterfox 8.0 released. This is a browser for users of 64-bit Windows who can't wait for the 64-bit version of Firefox as it is based on Firefox code and is virtually indistinguishable from the more common 32-bit version of Mozilla's browser.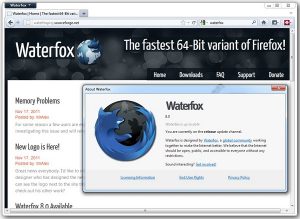 The Internet can be used for business and pleasure, and when used for entertainment, Game Downloader 2.5 can point you in the direction of dozens of downloadable games. We've already mentioned one disc burning tool, but Hamster Free Burning Studio 1.0.9.9 is also worth a mention if only for its pleasingly customizable interface. On the subject of eye-candy, Horloger 1.0 FINAL is an attractive desktop clock for Windows users that will appear familiar to HTC Sense users — good-looking and functional.
For music fans Apple iTunes 10.5.1 (32-bit) and  Apple iTunes 10.5.1 (64-bit) were both updated, adding support for iTunes Match in the United States. If video is more your thing, Freemake Video Downloader 3.0.0 makes it possible to download streaming video from an extensive list of supported sites, while a blast from the past RealPlayer 15 adds the ability to track your friends' Facebook videos.
Whatever type of software you are looking for, there's something here from the past week for everyone.