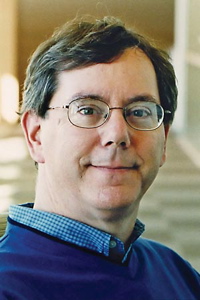 Following the resignation of Google CEO Eric Schmidt from Apple's Board of Directors, Google and Apple face further scrutiny from the Federal Trade Commission for more potential problems.
The FTC first began investigating Google and Apple's relationship in May, and Schmidt's position as CEO of Google was causing an increased amount of conflict as an Apple director, especially as Google started working on the Android Operating System. Schmidt's resignation yesterday looked like it could have brought a swift end to the potentially anti-competitive relationship.
Yesterday evening however, Richard Feinstein, Director of the US Federal Trade Commission's Bureau of Competition, said, "We have been investigating the Google/Apple interlocking directorates issue for some time and commend them for recognizing that sharing directors raises competitive issues, as Google and Apple increasingly compete with each other. We will continue to investigate remaining interlocking directorates between the companies."
The remaining interlocking director that Feinstein speaks of is Arthur Levinson, former CEO of Genentech who is a co-lead director at Apple, and director at Google.
Levinson is the former Chairman and CEO of Genentech, biotechnology company which rose to prominence with its creation of synthetic insulin in the early 80's. Last June, it was named the number two in Computerworld's 2009 Top 100 Best Places to Work in IT.
When the investigation began last May, The New York Times suggested that the FTC's investigation into Google and Apple was related to the Clayton Antitrust act of 1914, but the Commission never confirmed this to the public. Section 8 of the act says "No person shall, at the same time, serve as a director or officer in any two corporations (other than banks, banking associations, and trust companies) that are engaged in whole or in part in commerce; and by virtue of their business and location of operation, competitors, so that the elimination of competition by agreement between them would constitute a violation of any of the antitrust laws."