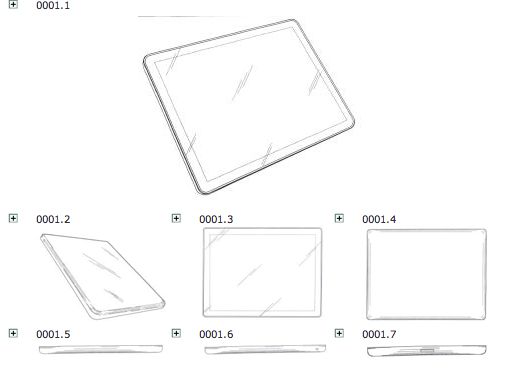 Two weeks ago, German courts awarded Apple with a preliminary injunction on Samsung's Galaxy Tab 10.1, saying the tablet looked too much like the Community Design for handheld computers Apple registered with the European Union (shown above, Design Number 000181607-0001). Friday, that preliminary injunction was upheld in Düsseldorf regional court by Judge Johanna Brueckner-Hofmann.
The ban does not even consider the software or technology behind the two devices, and really only pertains to the design of the chassis, which Brueckner-Hofmann reportedly described as "minimalist" and "modern."
German newspaper Der Spiegel said today that Samsung used early Galaxy Tab form study prototypes to prove that its design actually pre-dated Apple's 2004 EU filing, but the court was unconvinced.
Though Apple and Samsung are battling over the design in 19 countries, this ban only applies to Samsung's German subsidiary, and even then, it's far from over. Samsung has the option to appeal the ruling in the upper regional court of Düsseldorf (Oberlandesgericht Düsseldorf) and attempt to overturn the ban.