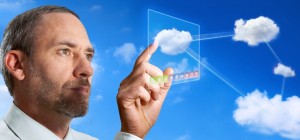 The prospect of cost savings is touted as a significant benefit of cloud computing, but a new study disputes that argument. More than one-third of US businesses employing the cloud save less than $20,000, according to the study commissioned by IT consultation firm CSC. Nearly one-quarter saved nothing. Going to the cloud does not reduce the size of IT departments generally: only 14 percent report a reduction in tech workforce, while one-fifth actually expand the number of employees in IT through the hiring of consultants.
Cloud computing was recently touted by former US chief information officer Vivek Kundra as a method to save the federal government some $5 billion annually. If CSC is right, Kundra's claims are way off, and actually may cost taxpayers far more.
However, cloud computing poses some potential risk to CSC's business model — outsourcing IT for private business and public sector. CSC definitely provides cloud-computing services but they're not core to current operations. The company benefits more from the survey's findings than Kundra's savings proclamations.
"Business agility and cost savings are often featured in analyses of cloud benefits", the firm writes. "However at the same time, cost cutting seems to not be the chief reason why IT departments are choosing the cloud: rather it is a desire for interconnectivity. With the number of devices we use ever multiplying, syncing data across them becomes even more important.
One-third of respondents say this is the reason for choosing the cloud, followed by 21 percent looking to speed up their business, and 17 percent who chose a desire for cost savings.
That may be disappointing to fans of the cloud, but there is some good news to be had in CSC's survey. 93 percent of respondents reported some type of productivity gain. 52 percent report data center efficiencies, and 47 percent lower operating costs (while not impressive, as we mentioned above). 80 percent see these improvements within six months, CSC says.
Photo Credit: Alexander Kirch/Shutterstock