By Jacqueline Emigh, Betanews
In a pair of Android smartphone product previews this week, LG and Verizon Wireless promo'd an Iron Man 2 "augmented reality" app for the Ally, while HTC and Sprint drew on Sprint's long-time relationship with Disney to drum up interest. Yet sneak peeks of the two forthcoming smartphones also revealed the Ally's highly functional physical keyboard, and the EVO's impressive videoconferencing capabilities.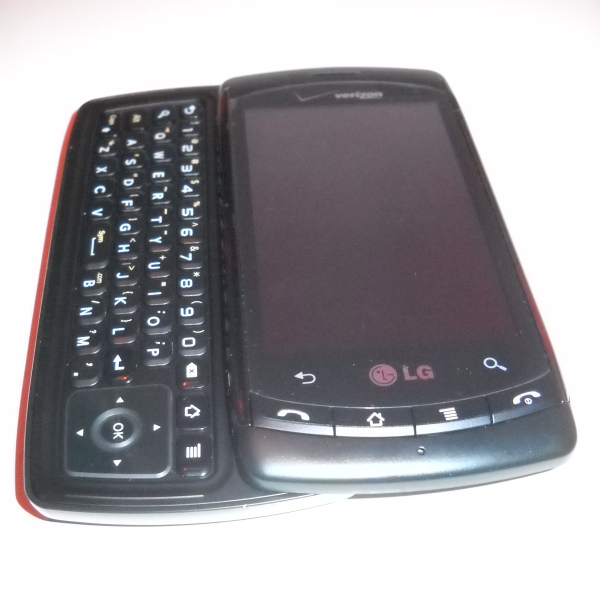 Verizon's LG Ally
The Ally is LG's first Android phone for the US market, although LG — also a maker of Microsoft Windows Phones — had previously intro'd Android gadgets "here and there" in a few other geographies around the world, noted Brian Scollo, field product trainer for LG, speaking with Betanews this week at an LG press event in New York City.
Verizon is already taking pre-orders on Ally, a phone set for immediate availability on its official announcement date May 20.
Scollo predicted that LG will follow up with additional Android smartphones for the US, but he wouldn't go into details.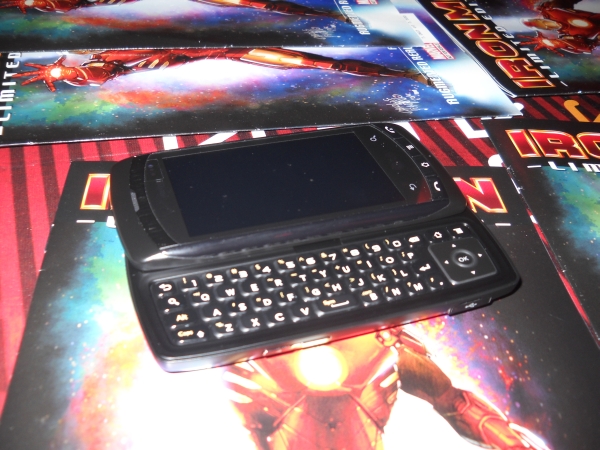 At the Ally sneak peak, LG showed the phone running an "augmented reality" app based on the movie blockbuster Iron Man 2, which opened last weekend.
Part of a broader promo around Iron Man 2, LG's Iron Man gaming app makes use of capabilities in the Android OS for bringing together 2D and 3D graphical "layers," according to Scollo.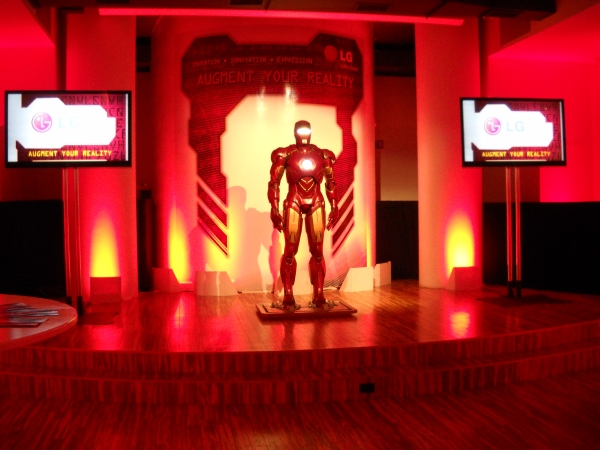 The Android OS 2.1-based Ally will also come with some other apps and wizards custom-created for this phone, including a widget for displaying Facebook and Twitter social networking feeds.
In comparison to the rising quantity of other Android phones out there, the Ally's most compelling feature seems to be its highly capable slideout physical keyboard. Scollo showed me how LG's Ally offers four rows of characters — with a full line of numerics on top — in contrast to the three rows on Motorola's Droid, one of several other Android phones now available from Verizon and other carriers.
When I tried out the LG Ally hands-on, I found that LG has also raised the keys higher, for easier typing and texting.
The Ally will include a 600 MHz processor, 3.2-inch touchscreen, 3.2 Mp camera with autofocus, 4 GB of storage, 256 MB of on-board Flash, and a 4 GB microSD memory card.
Pricing on the Ally will be "aggressive," Scollo told me at the LG event. In specific pricing that has since become available, Verizon will sell its latest Android gizmo for 0 (following a 0 mail-in rebate) with a two-year wireless service agreement.
Sprint's HTC EVO 4G
At the EVO 4G launch, also in New York City this week, HTC and Sprint delivered a press preview of both the Android smartphone and Prince of Persia, an upcoming Disney flick inspired by the classic video game, set to open in theaters over Memorial Day weekend.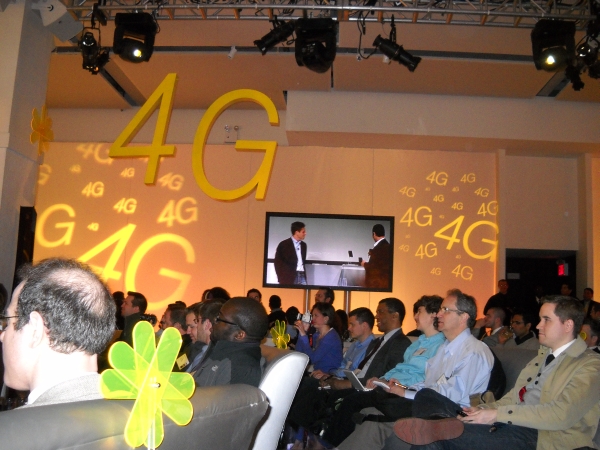 The EVO will be the first phone in the US capable of communicating at 4G speeds, contended Sprint CEO Dan Hesse, speaking at the rollout. The 4G phone will become available from Sprint about three weeks from now, according to Hesse.
With 4G capability still available from Sprint in certain markets, the EVO will select the best data networking speeds available, "starting with 4G, then [dropping] down to 3G [EV-DO] Rev. A and 0, then [to] 2.5G (1xRTT)," a Sprint spokesperson explained. Voice will run on 1xRTT.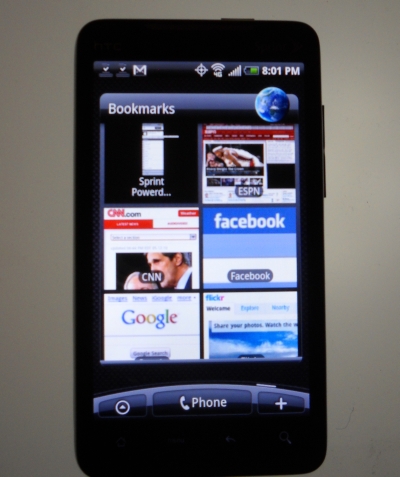 If there's any direct tie-in between the EVO and Prince of Persia, that wasn't made clear at the launch event. The hands-on demos there shined the spotlight on the EVO's videoconferencing functionality, as opposed to multimedia entertainment. But Disney and Sprint have been engaged in promo partnerships since at least 2005; meanwhile, since late last year, Disney has also been teaming up with Apple and AT&T on a Disney app for the competing iPhone.
In showing me the EVO, a Sprint rep demo'd a video chat capability for Qik's streaming video service that makes use of both the EVO's forward-facing 1.3 Mp camera and its rear-facing 8 Mp autofocus camera.
With its 1 GHz Qualcomm Snapdragon processor and 4G support, the EVO is "screamin' fast," Hesse maintained. Touting the EVO as better at displaying video than Motorola's Droid, Hesse and other presenters also talked up the EVO's video chat app, dual cameras, quick video downloads from YouTube, and smooth support for "simultaneous voice and data."
Other features of the EVO 4G include a large, 4.3-inch touchscreen; HTC's custom "Sense" user interface; local Wi-Fi hotspot support from Sprint; GPS navigation; mapping with street-level views; a kickstand for use in viewing multimedia content; and HDMI video output.