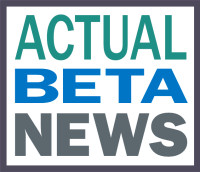 Last week, I wrote a little article about Microsoft's four-color approach to QR black-and-white barcodes, the still-in-beta Microsoft Tag, which was also related to the company's first official Android application.
I only briefly touched upon the many things that are being done with QR codes: advertisements that you scan with your cell phone camera to pull up related content on the Web, business cards that you can scan for an instant call to the card's owner, or boxes that you can scan for an instant Web-based list of contents.
One area that I neglected to mention is tourism. For the last couple of years, more and more cities have begun to employ black-and-white QR codes as virtual tour guides. Historical sites and points of interest are being labeled with QR codes that tourists can scan with their mobile phones to obtain relevant information.
One of the first places that started using these codes was San Francisco, where restaurants were tagged with QR codes in the front window that linked to Citysearch listings and user-submitted reviews. Likewise, New York City's Gotham Tours has slapped yellow QR stickers all over Manhattan which provide more information about famous locations in the area.
The barcoding craze is now being picked up by tiny American towns that recognize it as a cheap way to keep tourists interested. This week, Long Beach, Washington (pop. 1,283 as of the last census) announced that it has tagged sites such as the "World's Longest Beach" arch, the "World's Largest" frying pan, the World Kite Museum & Hall of Fame, a gray whale skeleton, and a 20-foot tall bronze evergreen tree as scannable points of interest in its town. It may not be the most enriching stuff, but it has its uses.
Today, the Northern Italian city of Turin (Torino), site of the 2006 Winter Olympics, announced it has joined in on the craze as well. But it's the first city to use Microsoft's four-color HCCB Tags instead of the more common black and white QR codes. With the TagReader app, users can scan Tags around the National Museum of Cinema, Palazzo Madama, Museum of Oriental Art (MAO), Civic Gallery of Modern and Contemporary Art (GAM), and the Borgo and Rocca Medioevale Museum. All of these launch mobile browser pages with text information, video, or MP3 content.