By Scott M. Fulton, III, Betanews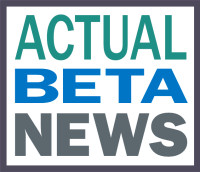 During a Mozilla developers' planning meeting today, it was officially announced that Firefox users will begin seeing notices for version 3.5.4's availability beginning tomorrow (October 27). Full information about security issues addressed by this regular update will probably be released at that time, although Betanews tests indicate that Windows 7 users in particular will probably notice a bit of a speed boost, on account of improved document load times.
The first public beta of Firefox 3.6, which adds even more Windows 7 integration, will be released the following day. It will probably not be the final public beta for the product, as a development cycle for Beta 2 has been ongoing since the Beta 1 code was frozen last October 14.
As Betanews reported before, our tests show Firefox 3.6 speed gains to be sizable on all platforms, now pulling the venerable browser to within the performance levels of version 2 of Google Chrome (although version 3 is the current stable edition, and version 4 is its widely distributed dev channel build). However, we also expected to see the final public build ten days ago — its released was blocked on account of newly discovered bugs. Some sources had reported the product was actually released, and a few went on to say it was released and then retracted; data obtained by Betanews from Mozilla indicates this was never the case.
Tomorrow's rollout of the stable version bug fix means the window for the next bug fix in that cycle moves to mid-December, which is not the most desirable timeframe. During today's planning meeting, contributors called for suggestions as to how or whether that timeframe could be adjusted.