Last Week, the future of Qualcomm's FLO TV mobile TV business came into question after CEO Paul Jacobs said the chipmaker was "engaged in discussions with a number of partners," about what to do with the asset-rich service. The company recently gave Betanews some further information on what to expect from MediaFLO and FLO TV moving forward.
In talking with GigaOM, Jacobs said "We want to see FLO continue so it's not like we'd want to sell the spectrum, but there are certainly people who would buy it for the spectrum. The spectrum is extremely valuable. So what that means is there's a high bar. The business that's generated through that spectrum, by the broadcast system needs to be valuable too…whether it's an operator, a content player, a web company -there's a wide range of companies that could make use of [MediaFLO] and deal with the business model where they are trying to get a lot of content down to a lot of people and they can't really afford to do it on the cellular network."
During Qualcomm's earnings call last week, Jacobs said there were no deals in place just yet, and that there wasn't a firm timeline for a sale of the service. However, said he believed one could be completed in as little as one year's time.
FLO TV launched as a standalone brand in late 2009 after existing for several years as Verizon V Cast Mobile TV and AT&T Mobile TV. It broadcast linear TV content 24 hours a day on more than 15 channels with content from CBS, CNN, Fox, and Viacom properties.
Less than a year after launching, many consider FLO TV to be quite a flop, despite its immense value.
Unfortunately, because these statements about the future of FLO TV are somewhat vague, consumers actually have less incentive to become subscribers. So Betanews asked the FLO TV group at Qualcomm what consumers should take away from Jacobs' statements, and if there is a reason to be apprehensive about checking out the service.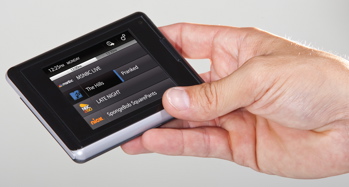 "As Qualcomm CEO Paul Jacobs mentioned on the earnings call…the FLO TV service is not where we expect it to be at this point. However,we continue to work with content and business partners to deliver an engaging mobile multimedia experience. While we cannot comment on our discussions with potential partners, we can say those discussions are yielding exciting new possibilities," the statement from Qualcomm said.
"As we have those discussions, we continue to see positive consumer response. Our recent FIFA World Cup programming on ESPN Mobile set new viewership records. Our service is now available on more than 15 handheld devices…and FLO TV is now available in more than 7,000 locations nationwide, establishing a large retail footprint in less than a year. In the coming months, we are looking to enhance our current offering with relevant, on-demand content and interactive features."
Furthermore, FLO TV is Qualcomm's domestic business, and MediaFLO Technologies is the international platform on which other companies can deliver mobile TV. Japanese network operator KDDI, for example, recently applied for a license to use MediaFLO in a nationwide multimedia broadcast service. A decision on that license is expected to happen later this summer.
"Qualcomm is committed to driving FLO TV technology in the States and MediaFLO technologies around the world," the company said. "Paul's comments are simply a reiteration of the company's long-standing position that it does not, over time, intend to be in the operator business."

Qualcomm – Television – Business – MediaFLO – FIFA World Cup