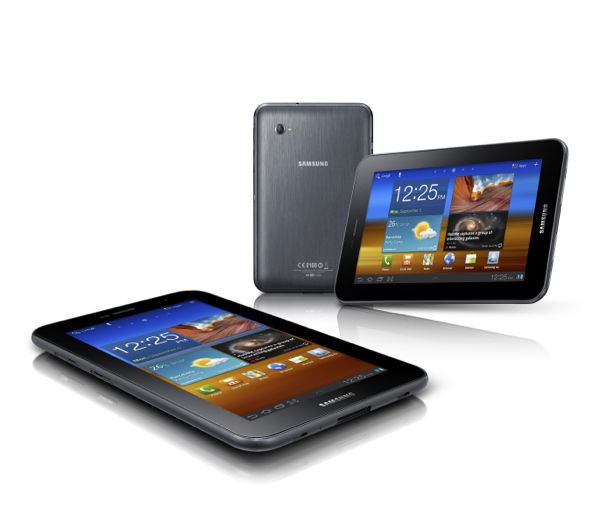 Following a brief leak onto Amazon yesterday, Samsung on Friday officially announced the availability of its second generation 7″ Galaxy Tab in the United States, The Galaxy Tab 7.0 Plus.
With its 1.2GHz dual core processor, 16GB of built-in storage, Android Honeycomb, a 7″ screen and a 9.96mm profile, the Galaxy Tab 7.0 Plus offers a considerable jump in power over its predecessor.
However, instead of presenting it as a pocketable, on-the-go connected device like it did with the previous generation, Samsung is positioning the 7.0 Plus as a TV companion like Vizio's 8″ Android tablet, and Sony's Tablet S.
This is mostly because the Galaxy Tab 7.0 plus is equipped with an infrared emitter and Peel, the social media-enhanced, interactive TV guide and universal remote application.
The 16GB Galaxy Tab 7.0 Plus goes up for pre-order on October 23rd at a price of $399.99. It will hit general retail on November 13th.