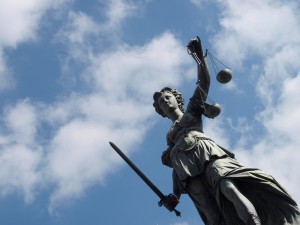 The Justice Department's move to block AT&T's planned merger with T-Mobile gathered steam today with attorneys general from seven states signing on to the effort. An amended complaint was filed Friday, adding California, Illinois, Massachusetts, New York, Ohio, Pennsylvania and Washington as co-plaintiffs.
California was one of the first states to voice its concerns with the deal, and began an investigation in May. Officials in other states have expressed their unease with the combination of the nation's second and fourth biggest wireless carriers, all but ensuring that the deal will need serious alterations if it has any hope of being approved.
Not everyone is souring on the deal, and AT&T is finding newfound support elsewhere, including in some unlikely places. On Thursday, a group of 15 Democratic legislators sent a letter to President Obama asking for him to pressure regulators to approve the deal.
"I urge the President to strongly consider the vast benefits this merger will have on job creation and the economy and quickly resolve any concerns the Administration may have with the proposal," Rep. Health Shuler (D-NC), the author of the letter said in a statement.
The deal already counts about a dozen state attorneys general, as well as "hundreds" of federal, state, and local officials as supporters according to AT&T.
Officials for AT&T did not respond to requests for comment as of press time.
Questions still remain as to the merger's true effect, whether approved or denied. While opponents maintain that the deal would result in less competition and higher prices, there is also the question as to whether or not T-Mobile could survive a merger rejection.
"AT&T will have to raise money and build out their network if they want to compete with Verizon," business development consultant Shelly Palmer recently wrote for Seeking Alpha, arguing such moves would put its smaller competitors out of business. "AT&T will have to compete on price while it builds, and that will put so much pressure on T-Mobile and Sprint that they will not survive."
Photo Credit: stockpix4u/Shutterstock