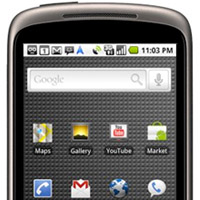 Yesterday, an updated version of Google's Nexus One Android smartphone was released, compatible with AT&T and Rogers Canada's 3G networks. Today, Sprint is letting everyone know that it is getting the device too.
This means that all four major wireless carriers have secured a spot for the Nexus One this year. Google sells versions of the device optimized for T-Mobile and AT&T's wireless networks, and a version for Verizon's network is still expected some time in the Spring, but the operator has not put out any further notices about its availability.
Likewise, Sprint today isn't disclosing exactly when Google will start selling a Sprint-compatible Nexus One, nor is it disclosing any pricing plans associated with the device. Today's announcement is simply a confirmation that one is on the way "soon."
Google has not updated its online store to reflect Sprint's announcement.