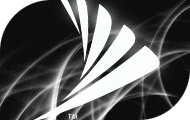 Last Friday, Verizon announced it was lowering the cost of its unlimited voice plans while simultaneously adding mandatory data plans for mid-range "media phones." Later in the day, AT&T announced it was lowering its unlimited voice plans by about , so the two companies could remain in close competition.
Today, Sprint issued a statement about its "Everything Data" plans, showing that its individual plans are about cheaper than Verizon across the board, and that its 2-line family plans can be as much as cheaper, depending upon the amount of minutes.
Sprint's position as one of the most affordable carriers was substantiated by Billshrink.com yesterday, which pointed out that there may be more than 10 million possible plan combinations across all four major carriers, but Sprint is the only mobile operator that offers unlimited calling to any other mobile carrier while the caller is connected to his own network.
Sprint today said its plans can save individuals almost 0 annually, and families nearly 0.
Recently, a rumor popped up on Engadget suggesting that HTC has a WiMAX-compatible Android phone in the works for Sprint's 4G network this year. Now, with some of the cheapest all-inclusive mobile plans, and potential for the first live 4G phone (a serious coup, as far as exclusives go) Sprint may have a bright 2010 ahead of it.