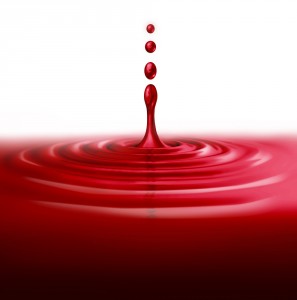 Bloodrop greatly simplifies the process of sharing a file in your Dropbox public folder when using a Mac. It's a small system dock application that enables you to share files to your public folder by simply dragging and dropping them onto the dock icon.
This copies the file to your Dropbox public folder and adds the all important public link to the clipboard, ready for you to paste it into an IM conversation or an email.
Without Bloodrop, sharing such a file involves copying it to your dropbox public folder and then going through a slightly fiddly process to obtain the public URL that anyone can use to access it. You have to navigate to the file within the Dropbox public folder, right click it, open the Dropbox context menu and choose Copy Public Link before you're able to post it anywhere. Given the otherwise very simple arrangement for Dropbox, this isn't very satisfactory.
Setting up Bloodrop is reasonably painless. Once downloaded, extract the package to a convenient place like your home folder. Now drag the Bloodrop.app file to the system Dock. Launch it and enter your Dropbox ID. You can find this by right-clicking any file in the public folder and choosing Dropbox > Copy Public Link. Paste the link into any text editor and the number embedded in it is your Dropbox ID.
You also need to provide the location of your public folder or any sub folder within this that you want to use for files shared using Bloodrop. Once this is saved, Bloodrop is linked to your Dropbox and you can drag and drop files to it. You can now share your files with anyone connected to the internet in next to no time.
Bloodrop is a free, open-source download for Macs running OS X 10.6 (Snow Leopard) or later.
Photo Credit: Lightspring/Shutterstock