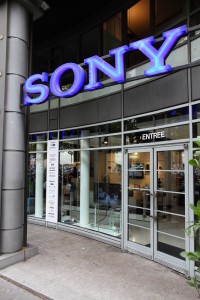 Europe may be plunging the world into another recession but American shoppers apparently don't care. In yet another validation of the surge in consumer spending we witnessed during Black Friday and Cyber Monday, consumer electronics goliath Sony also enjoyed a sales spike and — here's the kicker — without slashing prices.
The Sony experience, along with a similar one enjoyed by Apple, must have economic forecasters scratching their heads. Jeesh, are we heading for a third Great Depression — the second in three years? Or are the cluckers just screeching about another hunk of heaven dropping on our heads?
At least so far as Sony is concerned, we can all enjoy a little sigh of relief.
In a pre-holiday briefing for reporters in San Francisco today, Sony Electronics President and COO Phil Molyneux said that consumer electronic giant's Thanksgiving weekend store sales surged 17 percent over last year. Its online sales enjoyed a heartier 20 percent gain.
"The targets that we agreed to with major retailers, we've pretty much blown away", he says.
After seeing the deep discounting that was taking place during 2010's traditional Black-Friday-Cyber-Monday holiday shopping extravaganza, Molyneux says Sony decided to enter this year's season determined not to rely on price cuts to kick-start the Santa season.
"We didn't discount heavily yet the sales we've had were the strongest since 2008", says Molyneux, who, as head of Sony Electronics of America oversees the distribution, sales and marketing of TVs, VAIO computers, cameras, music players, and its new Sony Tablet S.
"We weren't selling TVs at a 30 percent discount — not at all".
Molyneux, who, like Sony Corp. CEO Sir Howard Stringer, hails from United Kingdom, just concluded his first year as chief of the Sony's American arm. He previously headed its operations in Europe. During this past year, he's focused his efforts on recalibrating the way Sony engages consumers through retailers, dealers, its own Sony stores, its Web sites, call centers and other similar touch points.
For example, Sony is overhauling its SonyStyle stores. The company says the three it's already launched — in Century City, Calif., Houston, and New York — are killing their numbers. The revamped Roosevelt Field store in New York saw sales surpass its Thanksgiving holiday weekend targets by 265 percent.
And it's opened several specially constructed Sony-branded areas within retail partner locations such as Fry's Electronics. These stores within a store — Sony calls them "Golden Stores" — are outperforming its more conventional presence at retail by 40 percent.
While these efforts, along with the blemished but still strong Sony brand name, may have contributed to strong holiday shopping season start, they don't account for all of it.
For his part, Molyneaux believes "pent-up" consumer demand played a role, too.
"It's quite phenomenal," he says of the surge in consumer demand. "Everyone has been under pressure. People have said let's go and spend some money. We're fed up here. Let's go get something new to enjoy at home or on the go".
Photo Credit: Tupungato/Shutterstock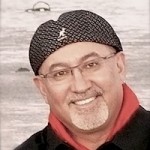 Patrick Houston is a tech veteran, having worked as an editorial director, VP, and top editor for NetShelter Technology Media, Yahoo!, CNET, and ZDNet.