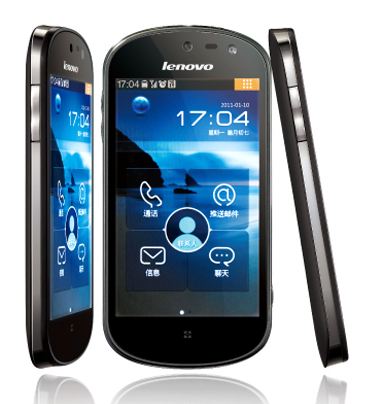 Reports from Chinese media this week have been talking up the impending launch of Windows Phone in China. Microsoft's mobile operating system is expected to land in China some time in the first half of 2012, and Lenovo may be the first "unofficially announced" OEM partner.
Lenovo doesn't steal headlines with unconventional and groundbreaking designs or new sexy hardware. Instead, the company makes simple, functional devices that encompass a massive part of the workforce. In short, Lenovo makes kick ass black boxes.
Since acquiring IBM's PC division back in 2005, Chinese company Lenovo has stuck closely to the black box formula with the legacy ThinkPad line in the United States, added a little shininess to it with the IdeaPad line, and branched out nicely into HTPCs with the IdeaCentre, and into Android-powered slates with the IdeaPad and ThinkPad Tablet lines.
The company's large catalog of mobile phones and smartphones, however, diverges quite a bit from the standard "black box" design. These devices have remained available mostly in China, where the company understands the demands of its consumers, and has very specific brand foci. Its S Series, for example targets females, its P Series targets businesspeople, its I series targets students, its A series targets the cost-conscious consumer, and its E Series targets (I'm not making this up) farmers.
The company has released a few flagship Android-powered phones, including the LePhone, and the newest Music Phone S2. At a press conference for the new Android phone, however, Music Phone Product Manager Yue Chen said that a Windows Phone-powered version is expected in the second half of 2012, Chinese blog iMobile reports.
Naturally, Lenovo and Microsoft work together often, and Lenovo has released Windows Mobile powered smartphones in the past, so the partnership is no surprise.
But the reason this is significant is that Windows Phone still hasn't made an entry into the profitable and booming Chinese market. Earlier this week, Chinese blog QQ reported that Microsoft had selected Suning Appliance as a potential retail partner for its official Windows 8 and Windows Phone launch in China some time next year.
Microsoft has not announced this launch yet, but Nokia has also been rumored to be planning a Windows Phone device for the Chinese market as well.