Skyfire, the third party mobile browser famous for its ability to handle nearly every major browser plug-in and web technology has finally arrived in the Android Market today.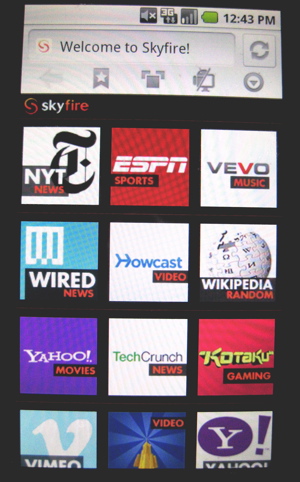 At the beginning of April, the browser was released in a very limited alpha program which received overwhelming interest from users. The Skyfire team said it had to stop taking email requests for the software almost immediately because of the sheer volume of messages. Well, those masses now have something they can sink their teeth into.
Skyfire 2.0 has an actionable address bar across the top of the browser with buttons for favorites, bookmarks (both of which are imported from the default Android browser), browser tabs, options, and the interesting "load pages as" button, which lets you select "Android, Desktop, or iPhone."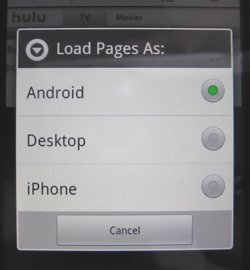 Across the bottom of the screen is where the hideable "SkyBar" resides.
Down there, is a link for compressing and playing Flash videos, an "explore" tab which can call up related information about your current page (videos, tweets, pictures, news stories, etc.) or lets you search, and a social sharing tab which links to all your social media and media sharing apps.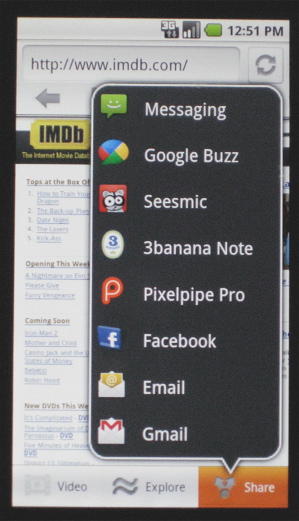 Skyfire can handle up to eight browser tabs at a time, and devices running Android 2.0 and up are treated to pinch-to-zoom functionality. In the browser's settings menu, the toolbars, screen settings, browser startup behavior, and privacy functions can be tweaked.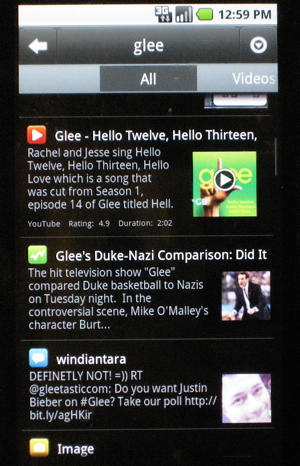 The browser's banner feature is, of course, its ability to play Web media that most mobile browsers cannot.
Skyfire's Jeff Glueck today said, "You may hear Skyfire described as 'making Flash run' on mobile phones. Yet with Skyfire 2.0, we're actually doing something distinct. We're translating Flash videos (and soon others like Silverlight and WindowsMedia and Quicktime) into a format easier on your phone: html5 video. And beyond video, we believe that mobile has been missing features popular on desktop browsers, in toolbars, add-ons, and extensions. Before, these might have strained the device and network, but by using the power of a cloud platform, we can enable new features and do the hard processing work on our side."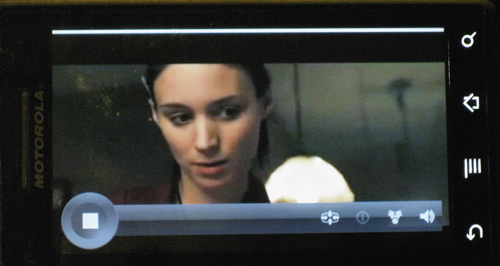 Glueck actually repeated the sentiment expressed by Steve Jobs in his dismissal of mobile Flash this morning, saying "This browser will not enable Flash games or applications, because we think there's a quite healthy ecosystem of native games and applications on mobile, and the response times for a game that users expect don't work well with the latency of cellular networks."
"But video is all about the latest content, and that means streaming," Glueck continued. "And the big problem has been two-fold: How do you make videos play that today error out, but also do that without straining the overtaxed 2G and 3G networks? This is Skyfire's wheelhouse. We compress video by an average of 70%, varying and adapting the stream to your network conditions. That means video that starts faster, plays smoothly without all that buffering, and more efficient use of the network and your battery."
While video is the focus of Skyfire, it was a shame to find out in our tests this morning that Hulu does not work.
Even so, Skyfire is very fast, and immediately integrated into your Android environment (all settings are carried over, and when you click links embedded in messages, Android now presents you with the option to launch it in the default browser or in Skyfire, something none of the other third party browsers do.)
With four or more browsers that aren't available on the iPhone (including Fennec, Mozilla's mobile browser) and a reported 46% share of mobile Web consumption, Android is proving to be the choice for both consumers and developers interested in browsing.