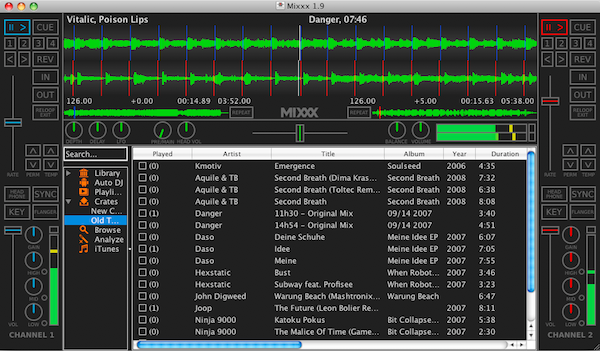 Quality DJ mixing software tends to be expensive, which can be a big problem if you're a mixing novice and still trying to hone your skills. There is an alternative, though. Mixxx is a free open source DJ mixing package that gives you everything you need to produce professional live mixes.
The Auto DJ makes it reasonably easy to get started, even if you're a total beginner: just import a few MP3 files and the program will mix from one track to another while you get on with other things.
Taking a more hands-on approach will deliver better results, of course, and Mixxx provides plenty of tools to help. So you get an accurate BPM estimation for your tracks, along with a parallel waveform display which shows you both tracks as they're playing. And if it turns out you've missed a beat, no problem, a click or two may be all you need to nudge them back into sync (often without anyone noticing).
A lengthy list of more advanced features includes good MIDI controller support: the program can handle models like the Hercules DJ Console MK2 and Stanton SCS.3d, and can be configured to work with many more. Vinyl control options allow you to synchronise Mixxx's playback to your turntable, so you can mix and scratch your favorite MP3s as though they were on vinyl.
A recent addition, Shoutcast/Icecast support, allows you to broadcast your mixes over the internet — and whatever you're doing, Mixxx's multithreading and hardware video acceleration support keeps latency low and allows you to work with a highly responsive console.
Mixxx is still an entry-level mixing package, but it's a good one, and an ideal place to start if you want to learn some DJ basics without investing any cash. The latest version, 1.9.0, is available now.