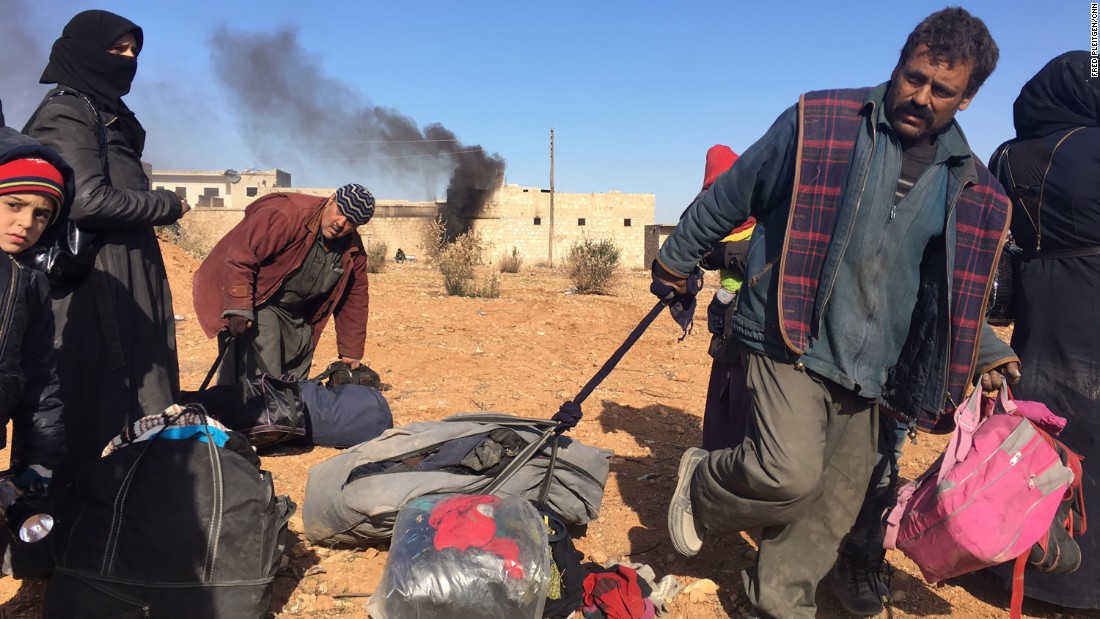 Aleppo, Syria (CNN)As the Syrian army continues to fight its way through the old city of Aleppo, the tide of those fleeing for their lives has become a raging flood, an avalanche.
Exhausted by the treacherous path and having endured days of airstrikes and hunger, the crossing at Maysaloon welcomed those desperate to escape.
While the rebels struggle to hold on to war-ravaged eastern Aleppo, the relief of those who have made it to the west of the city is palpable.
More and more people are continuing to make their way over the crossing, some dragging their belongings, others holding children, many of them just relieved to be out of eastern Aleppo.
Many of them are feeling weak and frail. There are some who look wounded. One man who was brought out said he had been shot.
Everyone looked traumatized. They hadn't changed their clothes in days and just looked happy to be out, relieved to be out of harm's way.
I covered the refugee crisis but this is different.
I don't think I've ever seen anything like it.
Read more: http://www.cnn.com/2016/12/08/middleeast/aleppo-syria-assad-refugees/index.html