Army launches operation at scene as gunfire and explosions heard and city hospital reports at least 20 dead and 84 injured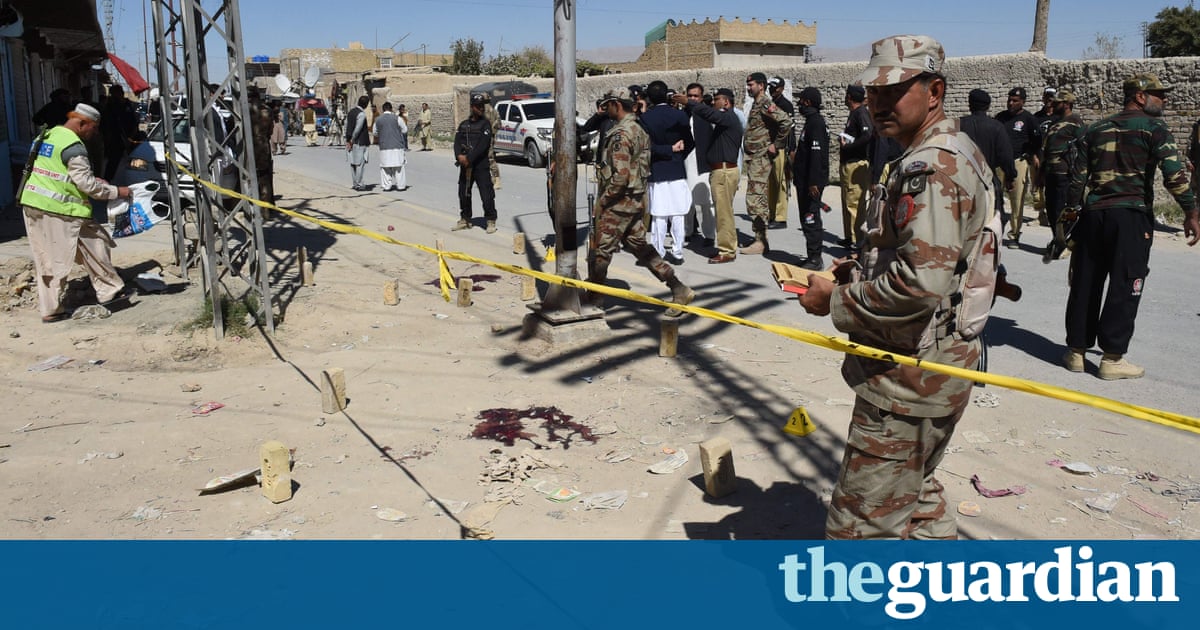 A team of up to six gunmen attacked a hostel that is home to hundreds of police cadets in the Pakistani city of Quetta on Monday night.
The attack left at least 20 dead and 84 wounded as it continued into early Tuesday, according to reports.
Very few facts were immediately available about the attack, which began at around 11.20pm local time. Local resident Hannan Munir said he heard gunshots at about that time.
The armys public relations department released a short statement saying five or six militants had attacked the police training centre on Saryab Road in Quetta, the capital of Balochistan, a troubled province home to a separatist insurgency and numerous Islamist groups.
An operation was immediately initiated, the army said, with soldiers and members of the Frontier Constabulary, a paramilitary force, dispatched to the scene.
Zarak Khan, a rescue worker from the Edhi foundation, said rescuers had only managed to collect security personnel wounded as they tried to fight their way into the compound. We have still not been able to get access to the inside of the training centre, he said. He also said the 14km distance between the hostel and the Quetta hospital was hampering the rescue effort.
One young cadet interviewed by local television said he saw two people charge into his hostel, firing indiscriminately. Their faces were covered and they had guns in their hands, he said. I saved my life by rushing to the roof and jumping outside from there.
The Dawn newspaper website reported exchanges of fire between security forces and attackers, with explosions heard around the area. Some local media outlets also ran unconfirmed reports that hostages had been taken.
Akbar Sayal, Balochistans home secretary, said military and security forces were at the scene but could not share further details. Mobile phone services in the Saryab area shut down shortly after the attack began.
Mir Sarfaraz Ahmed Bugti, the provincial home minister, had earlier tweeted 2 terrorist killed and 200 plus rescued.
Read more: https://www.theguardian.com/world/2016/oct/24/gunmen-attack-police-cadet-hostel-in-quetta-pakistan