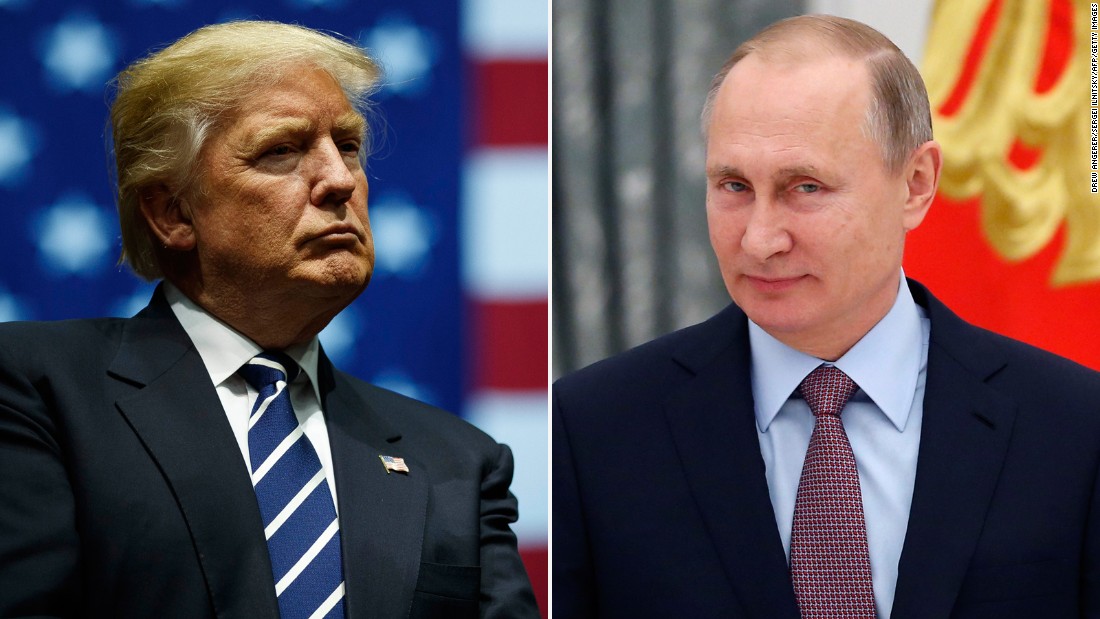 (CNN)US intelligence agencies released on Friday an alarming report about a hostile foreign country's efforts to subvert America's system of government, and the incoming president does not seem to understand the danger of the situation.
In a just-declassified
document
, the country's top intelligence experts declared that Russian President Vladimir Putin ordered a campaign to influence the US presidential election. "Russia's goals," they concluded, "were to undermine public faith in the US democratic process, denigrate Secretary Clinton, and harm her electability."
This is an extraordinary accusation, and the intelligence chiefs are fully aware of that. It is not a run-of-the-mill spying operation: It was a plot aimed at corroding the foundation of America's system of government and — as the report puts it — upending "the US-led liberal democratic order."
That means that Russia's objectives, despite Trump's victory, have not been fully achieved.
Putin made a big push to help Trump win. He deployed his "news" agencies, RT and Sputnik, along with a vast social media machine to promote false accusations that Clinton was corrupt, ill, mentally unstable and linked to Islamist groups.
As it happens, Trump did the same,
promoting precisely
that unfounded description of his rival, all the way to electoral victory.
The looming question is what, if anything, Trump will do to stop this Russian assault on democracy. Will he carry on his plan to repair relations with the Kremlin without taking any action? Will he lift the modest sanctions just imposed by President Barack Obama?
Trump concluded his statement today saying, "America's safety and security will be my number one priority." What is not clear is whether American democracy is also a priority.
The President-elect is playing a risky game by downplaying this matter and resisting the intelligence community's conclusions. Even before he takes office, the issue has already opened a rift with fellow Republicans, and it has raised piercing questions that he cannot afford to ignore.
As Democratic Whip Steny Hoyer said, Trump's continued
denial
of Russia's intervention in the election, "would raise questions about where his sympathies truly lie."
Read more: http://www.cnn.com/2017/01/06/opinions/intelligence-report-putin-helped-trump-win-ghitis/index.html