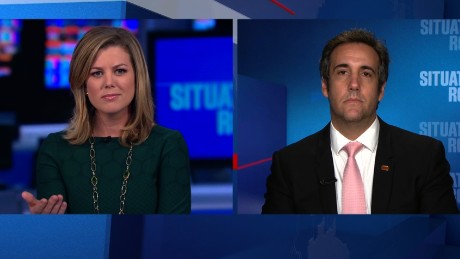 (CNN)Donald Trump and his campaign are uncomfortable with the truth. Mr. Trump has made that clear throughout his campaign, and on Wednesday his chief counsel, Michael Cohen, punctuated the point in a tense interview with CNN's Brianna Keilar.
"You guys are down," Keilar said.
"Says who?" Cohen asked.
"Polls … most of them," Keilar continued. Maybe even "all of them?"
There was an unusually long silence long enough, perhaps, for anyone listening to hear Trump's poll numbers dropping further, in real time, on live television.
"Says who?" Cohen asked again.
"Polls," said Keilar. "I just told you."
Read more: http://www.cnn.com/2016/08/18/opinions/says-who-trump-kohn/index.html