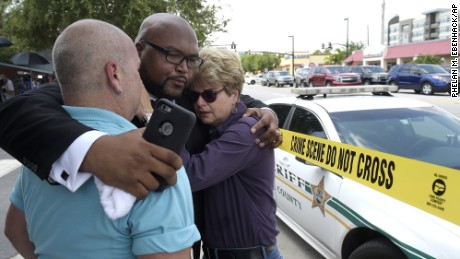 (CNN)The moment the news about the shooting in Orlando started dribbling through social media — first an ominous, familiar drip, then a hemorrhage of horror — we could see the political alignments beginning to take shape and steadily build in intensity.
Doctors were pleading for blood donations and desperate families were still trying to locate their loved ones. But already the political potency of the tragedy began to rise up, inescapably, like a harsh light over the horizon.
In the many ideological battles raging in our turbulent, confused world, the massacre in a gay nightclub in an American city looked like it would hand a victory to one side and a defeat to another; it would provide evidence, empirical evidence, to bolster certain points of view about some of the fiercest social disagreements in our fast-changing world. But which?
Read more: http://www.cnn.com/2016/06/12/opinions/orlando-terror-shooting-ghitis/index.html