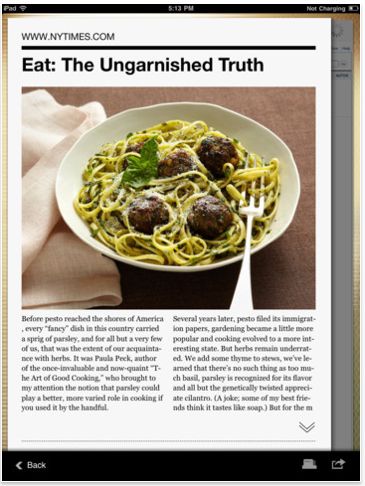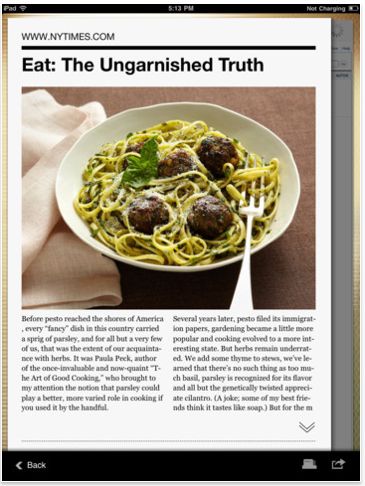 In late August, software developers MoboTap released Dolphin, the popular browser formerly exclusive to the Android platform, on iOS. Today, the tablet-specific version called Dolphin Browser HD is available for free in the iTunes App store.
Though Dolphin has a number of useful browser features such as tabs, sidebars, speed dial, desktop mode, and auto-completing URLS, there are two features that make this browser remarkable: Gesture browsing and Webzine mode, which launched on Android back in July. Read more...

What kind of gifter are you? I just took this American Express quiz which says I'm a "creative" gifter. I think this is accurate if that means I think about gifts for ages, dog-ear catalogs and magazines, ask questions all year, and then hurriedly try to get the gifts starting on about, oh December 21st, when I have to pay as much for express shipping as I do for the gifts. American Express has developed a "shopping personality program" to help people like me (and like most people, I think) who have shopping personality disorder. American Express would like to help people shop smarter, and better manage their gift budgets. American Express has challenged me to be the best "creative gifter" I can be, and so with 150,000 American Express Gold membership points. I am going to try and get the perfect gifts for my sister, husband, niece, nephew, and son. My challenge, obviously, will be learning to be creative while getting really nice gifts for a lot of people. This is my problem- I tend to overspend for one or two people and end up short-changing others because I haven't thought about my budget. This year will be different. Read more...