Warning
: exif_imagetype(): php_network_getaddresses: getaddrinfo failed: Name or service not known in
/home1/tntkik/public_html/www.mobilefun.ws/wp-content/themes/expresscurate/loop.php
on line
69
Warning
: exif_imagetype(http://images.pheedo.com/images/mm/digg_64x16.png): failed to open stream: php_network_getaddresses: getaddrinfo failed: Name or service not known in
/home1/tntkik/public_html/www.mobilefun.ws/wp-content/themes/expresscurate/loop.php
on line
69
At TechEd in New Orleans, Microsoft unveiled some new features for Windows Phone 7 aimed at enterprise and developer communities. One of the upcoming additions to the Windows Phone environment will be a sort of "private app store" system that launches in the fall. Read more...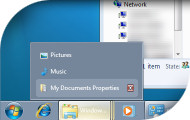 By Scott M. Fulton, III, Betanews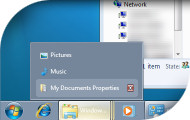 It's not like this sort of thing has never happened to someone at Microsoft before: a moment of clarity and candidness which may actually be close to, if not exactly, the truth, but which is nevertheless "off message." During a recent reseller's conference, a Microsoft marketing manager named Simon Aldous representing the Worldwide Partner Group gave credit to Apple for creating an operating system that folks in a Microsoft study appreciated. But then, according to PCR Online, a publication for computer and software resellers, Aldous went one step further and said Microsoft took that inspiration and, then with Windows 7, "create a Mac look and feel in terms of graphics." Read more...